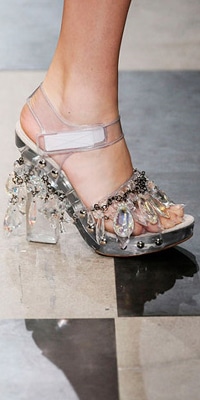 From left: Prada runway show, Drew Barrymore in Cara Croninger, Fendi runway show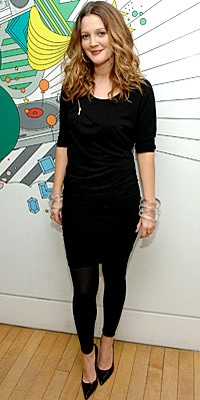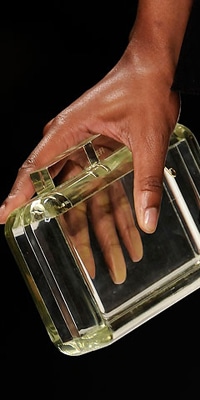 Spring is almost here, and luciteaccessories are one of the season's most spring-appropriate trends. The transparent material is available on heels, bangles, rings, necklaces and even clutches, and is the perfect way to make a fashion statement this season without being too bold.
What appeals to me about lucite is the airiness it adds to a look. While heavy wooden bangles may add visual weight to a simple floral dress, a lucite bangle provides a similar look without weighing the outfit down. I also love the idea of other clear jewelry, and feel that when done right, it can be pretty and interesting.
I'm a little bit more on the fence, however, about clear accessories, such as shoes and bags. I simply do not see the point (or interest) in having a bag one can see into, and the idea reminds me of the pink plastic purses I used to play dress-up with as a little girl (and not in a good way). That Fendi clutch above, on the other hand, is certainly intriguing.
In addition, lucite heels hold a few very specific connotations for me that I am sure others share, and for that reason, I'm not sure if I will ever be able to find them particularly classy. On the other hand, Fendi also showed a pair of stunning nude shoes with the most delicate lucite soles and heels that I would consider wearing… you catch my drift. At the end of the day, rocking clear accessories is all about taking them to another level, beyond the typical ways we see them worn.
I've put together a couple of outfits incorporating lucite to give you some inspiration. Check them out below.
Outfit #1: Pretty in the Daytime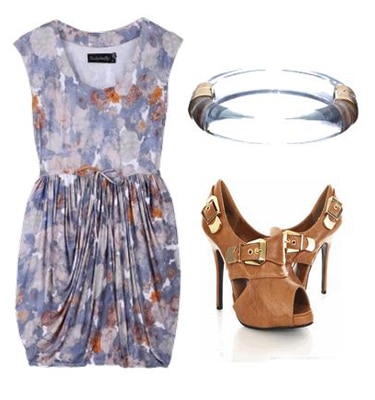 Product Information: Watercolor Dress: Shakuhachi, Lucite Bangle: Alexis Bittar, Buckled Heels: AMI Clubwear
Outfit #2: A Quirky Night Out
Product Information: Tiered Dress: Vero Moda, Lucite Earrings: Alexis Bittar, Lucite Wooden Platform Sandals: Chloe
Are you going to rock Lucite this season?
Tell us your thoughts! Would you wear lucite accessories? If so, which accessories would you rock? And how would you wear them? Give me a shout out in the comments!