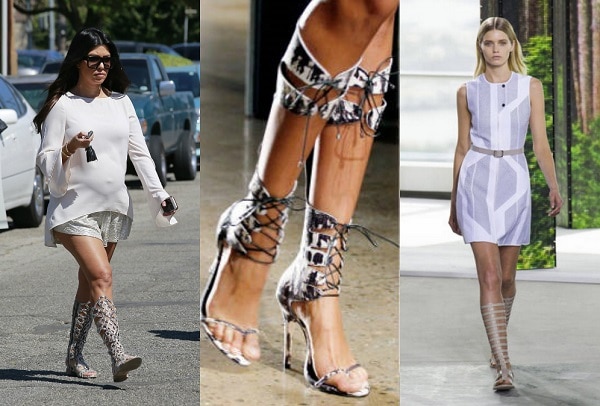 1. Kourtney Kardashian via Pacific Coast News, 2. Rodarte S/S '15 via ELLE, 3. Hugo Boss S/S '15 via ELLE
It's a New Year, which in the fashion world means you'll start seeing spring shoes and clothes sprinkled in all the stores starting immediately. While the worst of the cold hasn't hit most of us yet, fashion is all about looking forward. This season, the hottest shoes in town are knee-high sandals.
Knee-high sandals have been around for a while, but they have never been as prevalent or widely adopted as they are expected to be this spring. If you're not sold on covering up your legs in strappy gladiators, take comfort in knowing you can still rock this trend without looking like an ancient Roman. Not all knee-high sandals are gladiators – just take a glance at the Rodarte style above.
Personally, we are happy to finally jump on board a trend that has been sitting under the surface for way too long.
Our under $50 picks…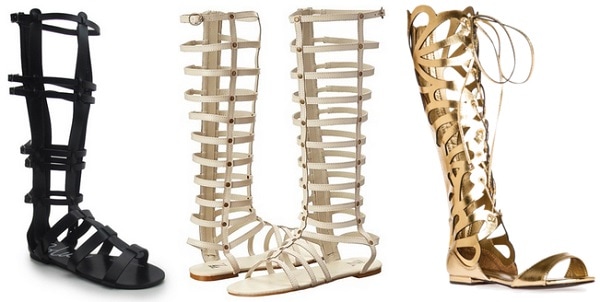 Product Information: Overstock, 6PM, Daily Look
What do you think of knee-high sandals?
Will you be wearing them this spring? Are you a fan of this look or do you prefer low sandals? How would you wear them? Share your thoughts below!