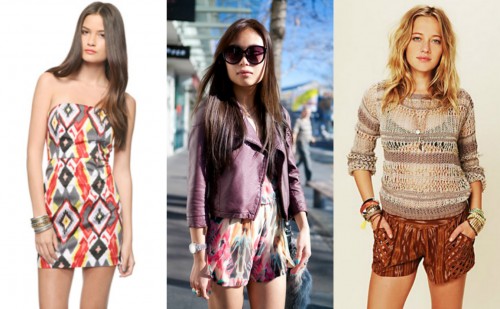 Photo Credits: 1. Forever 21 Dress, 2. Marcella L. on Lookbook.nu, 3. Free People Shorts
If you couldn't already tell, we are huge fans of patterns this spring. Here at College Fashion, we've been mixing prints, donning tie dyed-jeans, and even rocking the occasional bird print. So what is the next hot style that has our heart a-flutter, you ask? It's Ikat print.
While traditional ikat refers to a dyeing technique, modern ikat, in mainstream fashion terms, is specific form of geometric print that uses decorative triangles and diamonds. It seems to be everywhere this summer; from scarves to jewelry to dresses and skirts. Personally, we're coveting the backpack from Macy's below. Could it be any cuter?
Our personal picks…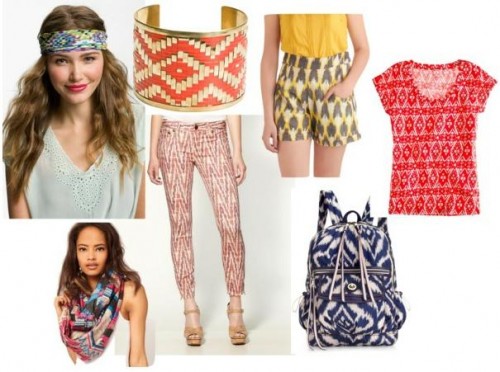 Product Information: Headband – Nordstrom, Cuff – Swell, Scarf – ASOS, Jeans – Piperlime, Shorts – Modcloth, Backpack – Macy's, Shirt – J. Crew
Will you be rocking ikat print this summer?
Is this print fabulous or not your taste? Which of the pieces above is your favorite? How would you wear it? Leave a comment and let's talk about it!