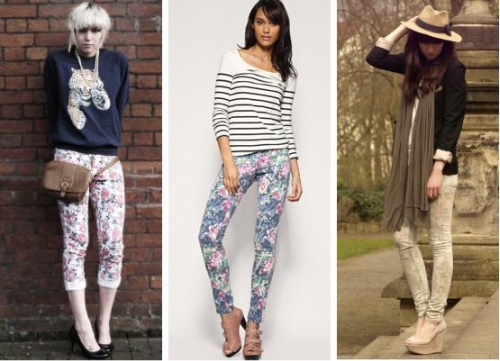 1. Toni Caroline, 2. ASOS, 3. Ricarda Schernus
We all know florals are a staple for spring and summer, but have you ever thought about wearing denim in a floral print? Floral jeans are popping up in stores everywhere and giving the popular print a breath of fresh air.
Floral jeans remind me of some similar pants I used to sport on the playground circa the early 90s. These updated versions, however, are much more fitted and chic. Flower-print jeans have just the right amount of fashion-forward flair paired with childlike fun.
When I first read about this trend, I was, quite frankly, appalled. But after looking at some different styles of floral jeans (like the ones above!) they started to grow on me. Although I'm not brave enough to rock the super-bright prints, I would definitely wear the ones with a muted color palette.
If you're still not sure about this trend or you want to see more, check out these two looks:
If You're Feeling Bold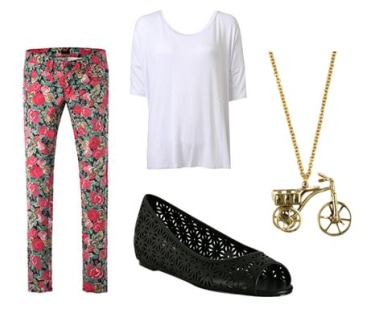 Product Information: Jeans- YesStyle, Top- Forever 21, Necklace- ModCloth, Flats- Bluefly
A More Subtle Approach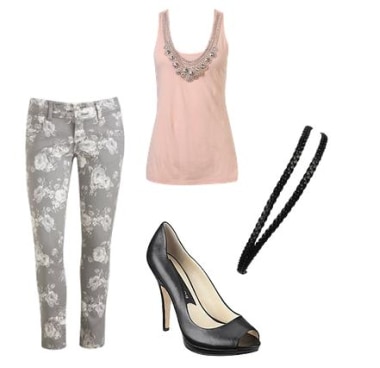 Product Information: Jeans- Arden B., Top- Forever 21, Headband- Forever 21, Pumps- Nine West
So: Are You Feeling the Floral Frenzy?
What do you think of floral jeans? Are they too much or are they right up your alley? Would you buy a pair? Would you rather get your floral fix another way? Let us know your thoughts by leaving a comment!