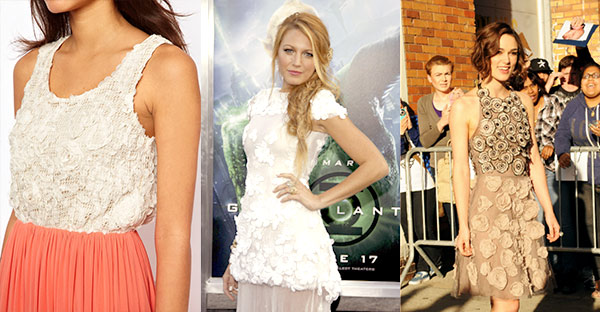 Photos: ASOS maxi dress; Blake Lively and Keira Knightly via Pacific Coast News
Forget flat, one-dimensional prints: floral appliqués take "florals for spring" to a whole new level. This trend is all about the texture. Whether we're talking gathered fabric bunches or real appliqués stitched onto the garment, this 3-Dimensional trend is big, bold, and perfect for the season.
Chanel is perhaps the design house best known for their floral appliqués – they've sent textured camellias down the runway more times than we can count. However, many other designers joined Karl Lagerfeld in using appliqués for Spring 2013, including Dries Van Noten and Chloé (looks pictured below).
What we can't decide (and we need your help!) is if this spring 2013 fashion trend is practical for college girls. Is this something you would wear on a dress or in sweater form? Could you rock a floral applique top at class or for a fun night out?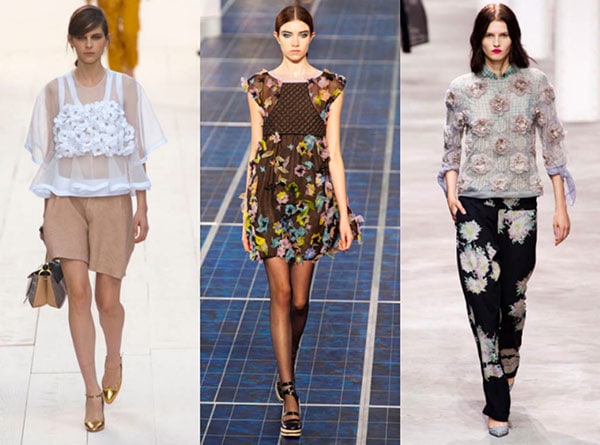 Chloé, Chanel, and Dries Van Noten Spring 2013 | Photos via Elle.com
We want to know what you think!
Would you wear floral appliqués? Which style above is your favorite? How would you wear this trend? Do you own any floral appliqué pieces? Leave a comment below and let us know.