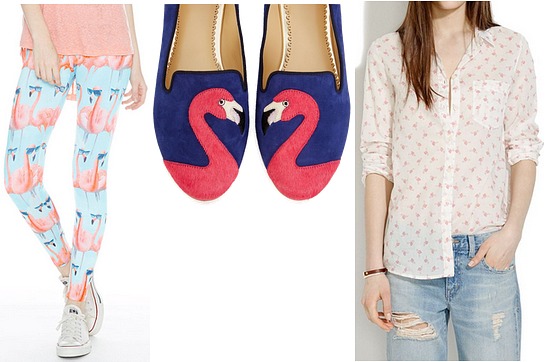 Product Info: Delia's, C. Wonder, Madewell
It's going to sound weird, but flamingos are really having a moment right now. All of a sudden, these tropical pink birds have taken the fashion world by storm. They are printed on shirts, embroidered on shoes, and even emblazoned on leggings.
From discreet to bold, these pretty pink prints are everywhere, but pick and choose where you want to rock this quirky-cute print. For example, a small-sized print on a button-up blouse would be much more appropriate for a meeting with your advisor than the loud leggings pictured above.
We can't help love this trend, but we must issue a warning: Be careful about what you splurge on, as these flirty frocks may take a dive outof style just as quickly as they flew in.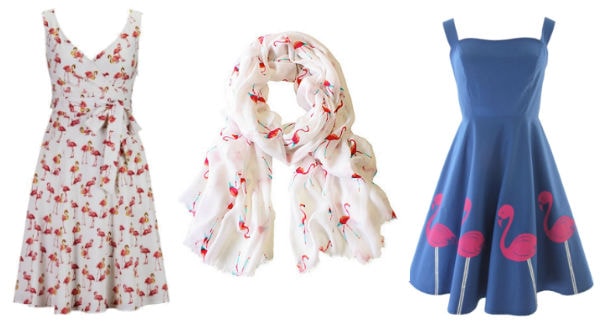 Product Info: Amazon, One King's Lane, Etsy
What do you think about flamingo prints?
Do you think these prints are too overbearing for your taste, or do you like them? Which style above would you consider wearing? Leave us a comment below!