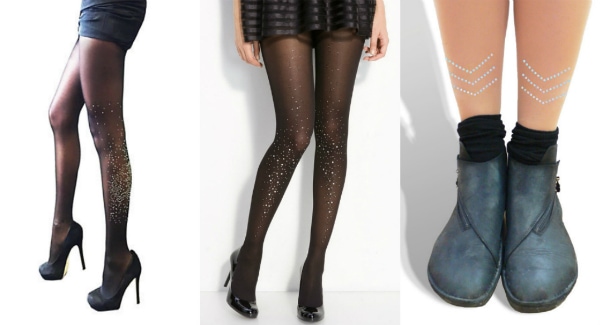 It's November 2nd. No, really. Somehow it's the month of November already, which means holiday season is right around the corner. If you haven't started thinking about holiday trends, now would be the time.
Be excited, because holiday looks this year are going to be better than ever. Example A: embellished tights are a hot holiday trend. Prepare to see them everywhere. They will fancy up a sweater dress or make a basic knit skirt sparkle.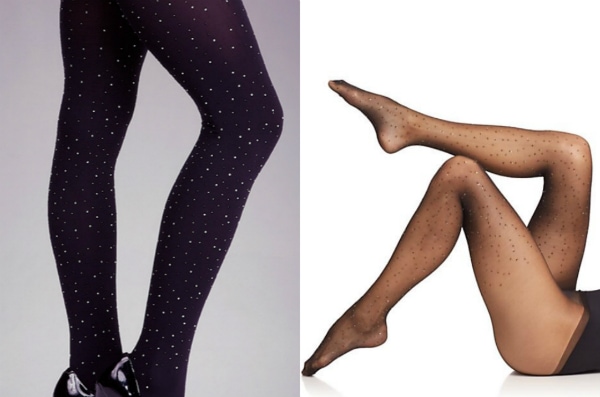 Will you be rocking embellished tights this winter?
How would you wear them? Which style above are you in love with? We want to know your thoughts on sparkly stockings!