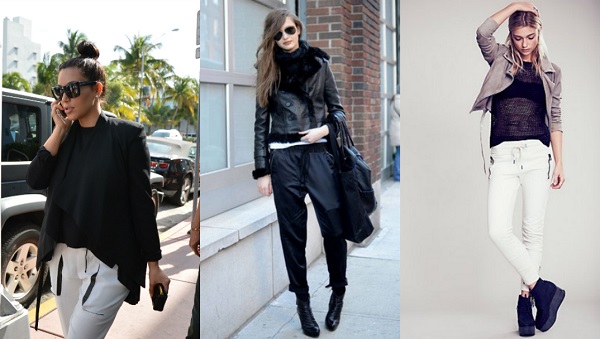 Photo Credit: Kim Kardashian via Pacific Coast News, ELLE, Free People
If your favorite time of day is when you get to go home and pull on your cozy sweats, this latest trend may be the best news you see all week.
Drawstring pants are a hot commodity in the fashion universe right now, and if you want to make this trend work outside the house, look for luxe fabrics and unique details. See some chic drawstring pants in silk or faux leather? Adopt them into your wardrobe STAT.
The style is baggy, so remember to rock drawstring pants with fitted pieces for a balanced look. We don't typically advise wearing too many trends at once for fear of looking over-the-top, but this one would look great with color-blocking and asymmetrical zippers or hemlines.
Here's how we would wear drawstring pants…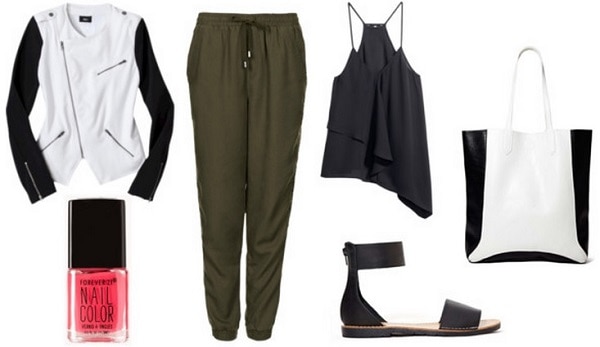 Product Information: Top – H&M, Pants – Topshop, Jacket – Target, Shoes – Nasty Gal, Bag – Nasty Gal, Nail Polish – Forever 21
Are you digging drawstring pants?
Or is this trend too casual for your style? How would you wear this trend? Which style above is your favorite? Leave a comment below and let us know what you think!