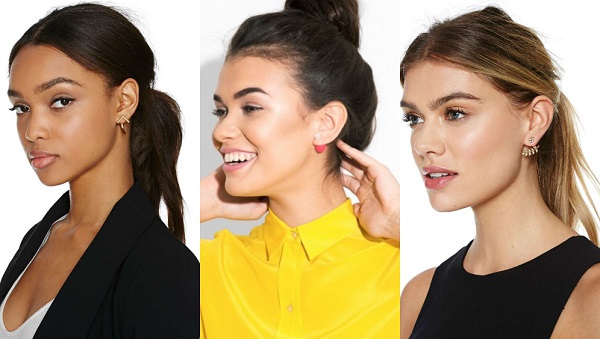 Photo Credit: 1. Nasty Gal, 2. Bauble Bar, 3. Nasty Gal
File this under Brilliant Inventions: the double-sided earring. By replacing the normal, utilitarian earring back with an aesthetically pleasing one, even the simplest studs become statements.
This ingenious jewelry concept looks great from all angles, and the options are endless. From wrap-around ear jackets to double-sided studs and animals (like the unicorns shown below) there is a style for everyone.
The best part about this trend is it has long-lasting potential. Who wants to go back to boring earring backs after these glamorous 360 versions hit the market?
Our fave budget-friendly finds…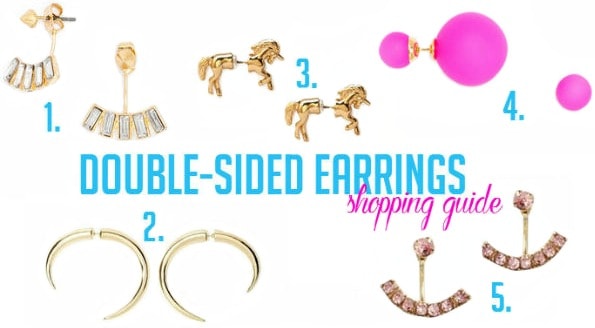 Product Information: 1 – Bauble Bar, 2 – Nasty Gal, 3 – Forever 21, 4 – Bauble Bar, 5 – ASOS
Would you wear double-sided earrings?
Or are you passing on this trend? What is your favorite style shown above? Would you wear double-sided studs or something more extravagant? Leave a comment below to let us know what you think!