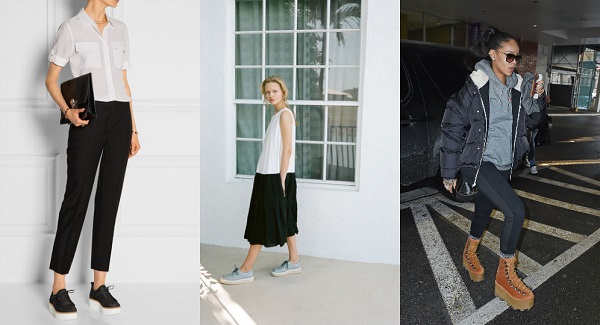 Photo Credits: 1. Net-a-Porter, 2. La Garçonne, 3. Rihanna via Pacific Coast News
If you've ever wanted to be taller, this latest footwear trend may be in your wheelhouse. Creepers are similar to flatforms (elevated platform shoes that are flat, unlike wedges), but they happen to be sneakers or boots.
Creepers are blowing up the fashion scene, especially when it comes to celebrities and street style. We are on the fence when it comes to this trend, but we could see it taking off. With certain looks, these shoes make a fashion-forward statement, but it seems like it could so easily go wrong.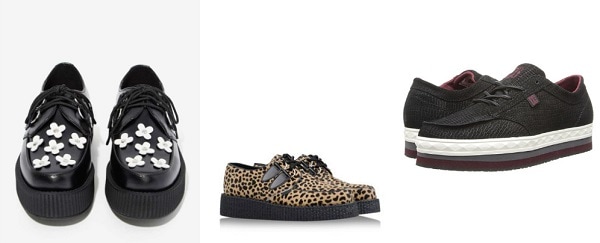 Product Information: Nasty Gal, Shoe Scribe, 6PM
What do you think of this shoe trend?
Would you wear creepers? Which style above would you wear? Will this trend stick around or do you see it falling flat after a few seasons? Comment below and share your thoughts!