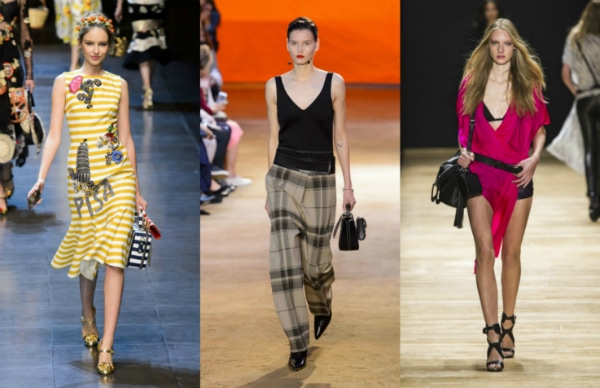 Okay, okay, it seems a little excessive to carry two purses around, but hear us out on this. Styling your regular purse with a smaller purse has become a wildly popular trend on the runway. It has yet to make its way to mainstream style, but expect to see people wearing multiple purses this spring.
Think about it. You could put your most essential essentials in your smaller bag (cards, ID, lipstick, phone) and cart your notebook, chargers, and everything else in the bigger one. When you need to run into a store quickly or duck into a coffee shop for a quick fix, you can easily grab the smaller one.
We can only find tote bag styles at the moment, but think about how easy this would be to DIY with a bag and wristlet purse you already own! A carabiner is all you'd need to hook it on and you're all set.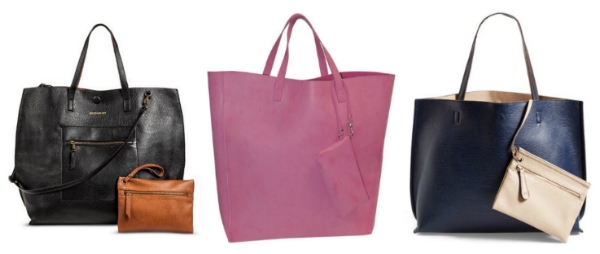 Products L-R: Target, Buxton, Nordstrom
Is carrying two bags too much?
Or is this functional trend a brilliant idea? Would you DIY your own? Let us know in the comments section below!