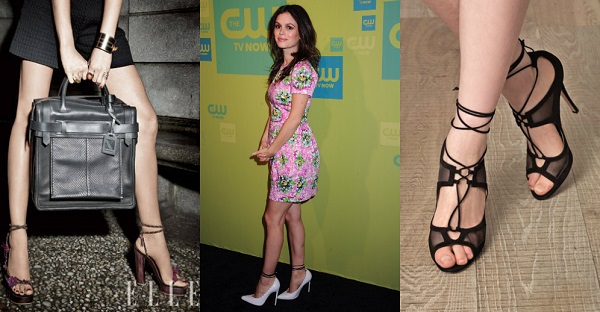 Photos: 1. ELLE, 2. Rachel Bilson via Pacific Coast News, 3. Matches Fashion
We aren't ashamed to say that we are bona fide shoe freaks. When a new shoe trend rolls around, we are almost always early adopters. It's no different with summer's latest footwear trend: ankle-wrap pumps and sandals.
Rachel Bilson recently strutted down the red carpet in these wraparound beauties, and several high-end designers have created their own versions. Most of the ankle-wrap shoes out now are on the pricey side, but it won't take long for this trend to trickle down into affordable territory.
We're coveting every version we've laid eyes on so far (hello, gorgeous yet devastatingly expensive Reed Krakoff ones below-right), and are dreaming about pretty summer sundresses with ankle-wrap pumps. Wake us up when they are available at DSW, please!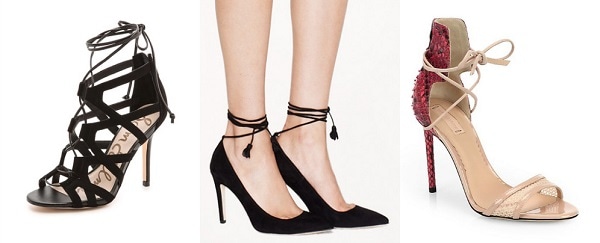 Photo Credit: Shopbop, J. Crew, Saks Fifth Avenue
Would you wear ankle-wrap pumps?
Or are strappy sandals not your thing? What style above do you like the most? We definitely want to know how you would wear these babies, so leave us a comment below!