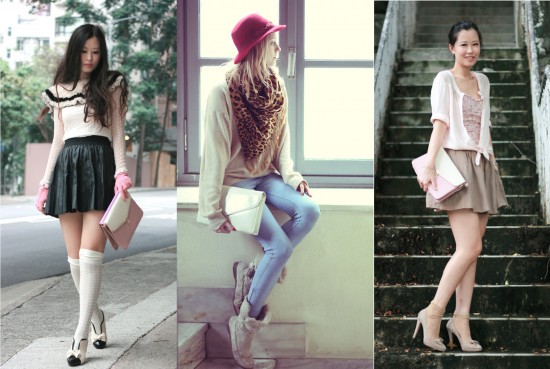 Envelope clutches seen in street style looks. Credit: 1, 2, 3
I love clutches. As a college girl, I can't get enough of them: They're perfect to throw in my school bag to carry my necessities with me to class, they work perfectly for errand-running, and are absolutely made for nights out.
So that's why when I discovered that envelope clutches were making a comeback, I nearly jumped out of my seat with joy. Envelope clutches are not a new look, but their popularity has perhaps hit an all-time high this season. This style of clutch is classic, chic and sleek, making them perfect for polished ensembles. That said, they also come in many funky prints and colors, perfect for adding pop to an edgier look.
A few cute & budget-friendly envelope clutches…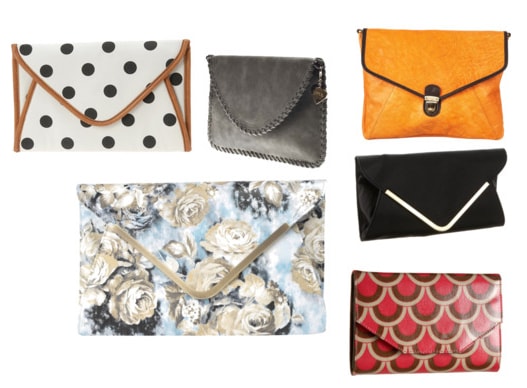 Product Information: Polka Dots – Aldo, Floral – Dorothy Perkins, Grey – Topshop, Orange – Topshop, Black – Endless, Patterned – Endless
What are your thoughts on envelope clutches?
Do you think these are a cute way to add some spunk to your wardrobe? Would you wear one of these trendy bags? Let us know with a comment!