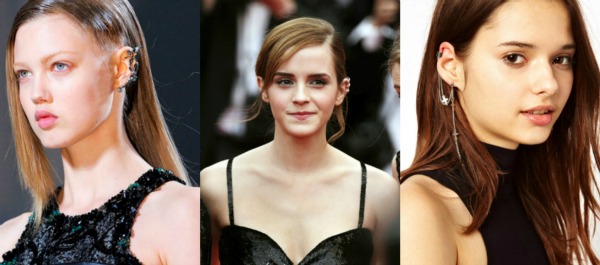 Photo Credit: Elle, PCN Photos, ASOS
There's no doubt about it: this year's trendiest piece of jewelry is the ear cuff. If you are looking to make a statement, but are over bold necklaces, the ear cuff may be right up your alley. This punk-inspired, edgy style allows you to look like a rocker without having to endure any of the pain of undergoing a cartilage piercing, since they simply hook onto your ear.
Plenty of celebrities have jumped on board, and Rodarte sent several dragon-shaped ear cuffs down their Spring/Summer RTW '13 runway. These babies come in various shapes and sizes, but whichever you choose, you're sure to make a statement.
Our favorite steals…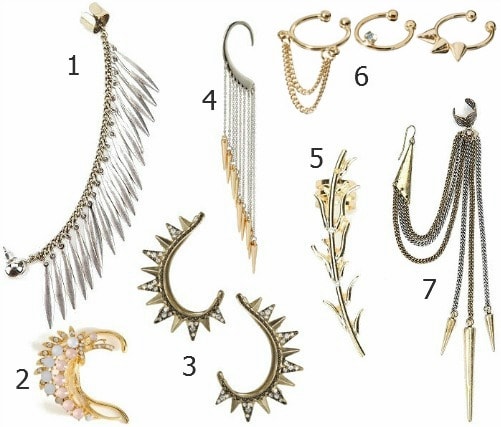 Product Information (from left to right): 1, 2, 3, 4, 5, 6, 7
Would you wear an ear cuff?
Or do you stick to normal earrings? Is this look too edgy for your personal taste, or a cool way to add some flair to your outfit? Leave a comment below and let us know!