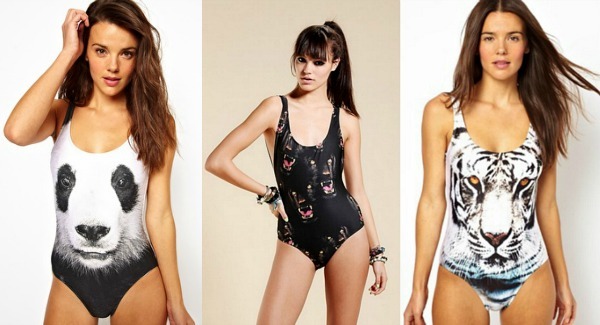 Swimsuits L-R: ASOS, Urban Outfitters, ASOS
If there's one swimwear trend that's having its moment right now, it's the graphic-print swimsuit. Combine that with a gigantic animal face and you have a whirlwind of a summer micro-trend that has taken over pool parties and beaches across the globe. As weird as it sounds, swimsuits adorned with animal face graphics are a really hot trend this summer.
One-pieces are the most common version of this swimwear craze, but two-pieces are also in abundant supply. If you're willing to jump on board with this wild-kingdom-inspired style, we've created a beach-ready look for inspiration, featuring trendy pieces like denim cutoffs, geometric prints, and feather-embellished jewelry: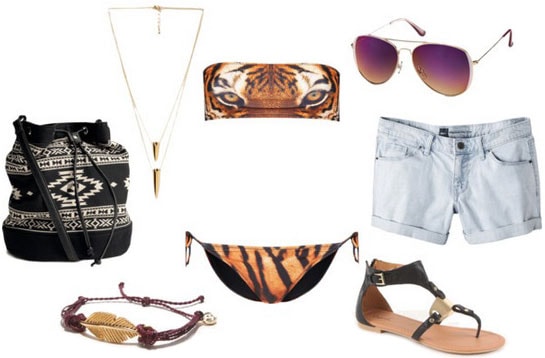 Product Information: Swimsuit – Topshop, Shorts – Target, Bag – H&M, Bracelet – PacSun, Necklace – Forever 21, Sunglasses – H&M, Sandals – Qupid
Now we want to know… would you wear this trend?
Or is this too crazy for your personal taste? Is this a passing fad or something that may stick around longer? Which style above fits your fancy? Leave a comment below and let us know.