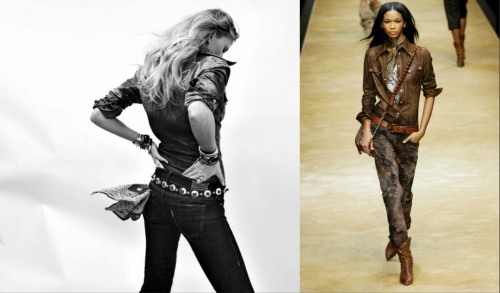 Chances are, you've got a pair of cowboy boots in your closet. Whether your boots are well-worn and loved or rarely see the light of day, it's safe to say you've tried the western trend at one point or another. One such trend, western button-up shirts, will be hot for Fall/Winter '12, and is perfect to try right now!
The western look is big with designers: Isabel Marant recently sent numerous western shirts down her Fall/Winter '12 runway, while True Religion and Ralph Lauren have based their entire brands on all-American style. Of course, designer western wear isn't exactly practical: I can't picture anyone who wears D&G or Isabel Marant wrangling calves in their fresh-of-the-runway designer duds. Leave the serious stuff to Stetson and Carhartt.
As a small town girl from the Midwest, I'm used to western wear. I love that cowgirl shirts are now cool, but the styles my Iowa friends wear will likely be very different than the ones my Los Angeles girls rock for a season or two. However, either camp can style these right – pairing a button-up with an A-line skirt or capris will give this backwoods look a fresh approach.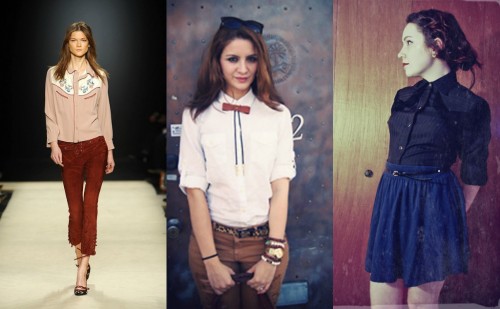 Western tops shown on Isbabel Marant's f/w 2012 runway and in street style looks. Photo Credits: 1, 2, 3
What are your thoughts on western button-up shirts?
Leave a comment below and let us know your thoughts! Do you own any western button-ups? If so, how do you wear them? What's your favorite look above?