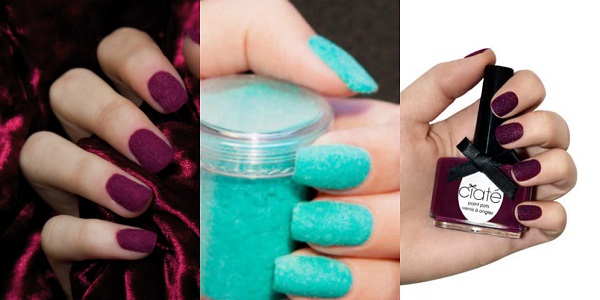 Photo Credit: 1. Make Up Academy, 2. Born Pretty, 3. ELLE
I received Nail Rock Velvet Navy in my Birchbox a few months ago. Intrigued as I was to attempt a different nail texture, my excitement vanished as soon as I got it on my nails. Pardon my bluntness, but having fuzzy fingernails felt gross and dirty.
My opinion is apparently in the minority, as Blake Lively wore velvet nails to her wedding and it's becoming more common in daily life. Believe it or not, sticking beads and string onto nails has become a thing. But flocking nails into a soft, fuzzy velvet is the latest textural trend taking over.
If you're not quite ready to fully jump on this bandwagon yet, we recommend using something along the lines of Sally Hansen's Fuzzy Coat. This is more of a glitter polish, but it doesn't have a tangible texture the way bonafide nail flocking does.
Our picks…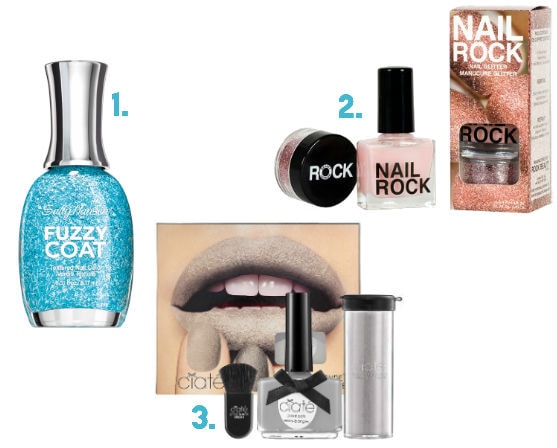 Product Information: 1 – Sally Hansen, 2 – Birchbox, 3 – Sephora
Would you wear velvet flocked fingernails?
What do you think of textured nails, particularly a velvet style? What colors do you like? How would you wear it? Comment below and clue us in on what you think!