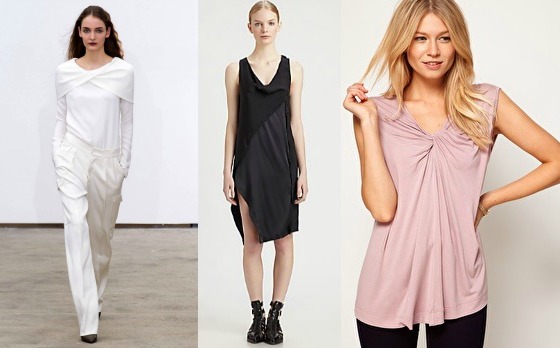 Photo Credit: Derek Lam Fall 2013 via ELLE, 3.1 Phillip Lim via Saks 5th Avenue, ASOS blouse
Whether you're a fan of The Beatles or not, this spring trend will have you twisting and shouting all season long. Twisted necklines have made a big splash in the fashion world this season and the best part is that this style is totally wearable!
Designers like Alexander Wang and Derek Lam sent several twisted neckline looks down the Fall '13 runways, but this is one of those buy-now-wear-now trends: Who knows if it will still be around this fall? A cute twisted neckline top or dress is perfect for a spring party or even running across campus.
We want to know your thoughts!
Would you wear a twisted neckline dress or top? How would you wear it? If you're not loving this trend, why not? Let us know by dropping us a line below!