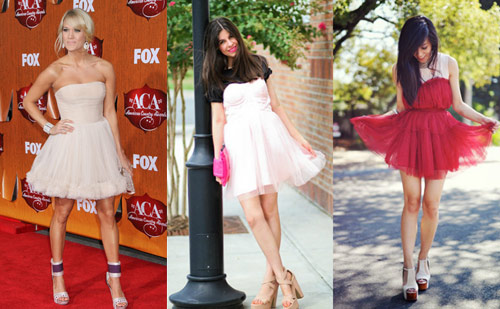 Carrie Underwood and two street style shots in tulle dresses. Credits: 1. PR Photos, 2. Chictopia, 3. Chictopia
There may not be a girlier fabric than tulle in existance. After all, memories of the puffy stuff revolve around ballet recitals and Halloween costumes that also involved sequins and tiaras. But this princess fabric has made a serious comeback into our everyday lives.
Don't believe me? Just put one foot inside a Forever 21 store and you will be bombarded by scratchy dresses that puff out into the aisles. Seen on everyone from feminine stars like Carrie Underwood (pictured above-left) to everyday ladies on the street, it is hard to ignore that tulle is back and here to stay.
Personally, I believe tulle is simply adorable but tough to pull off in a mature way. Adding tulle to a dress will make it more sweet and demure, but can also make it look cheap and childish. It's a tough balance to strike.
Love tulle? Glam it up for a dressy occasion…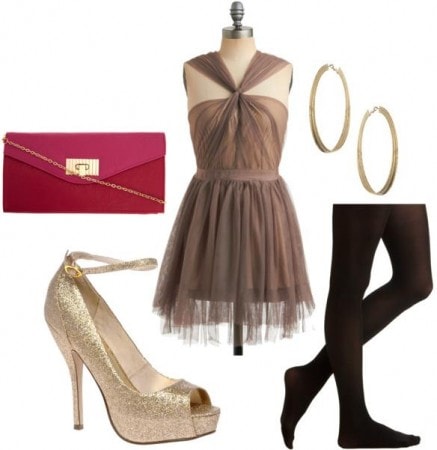 Product Information: Dress – Modcloth, Tights- Modcloth, Shoes – ASOS, Clutch – Dorothy Perkins, Earrings – Topshop
Would you wear a tulle dress?
Now I want to hear your thoughts – would you wear a tulle frock? How would you wear it? Which of the looks above is your favorite? Leave a comment below and let's talk about it!