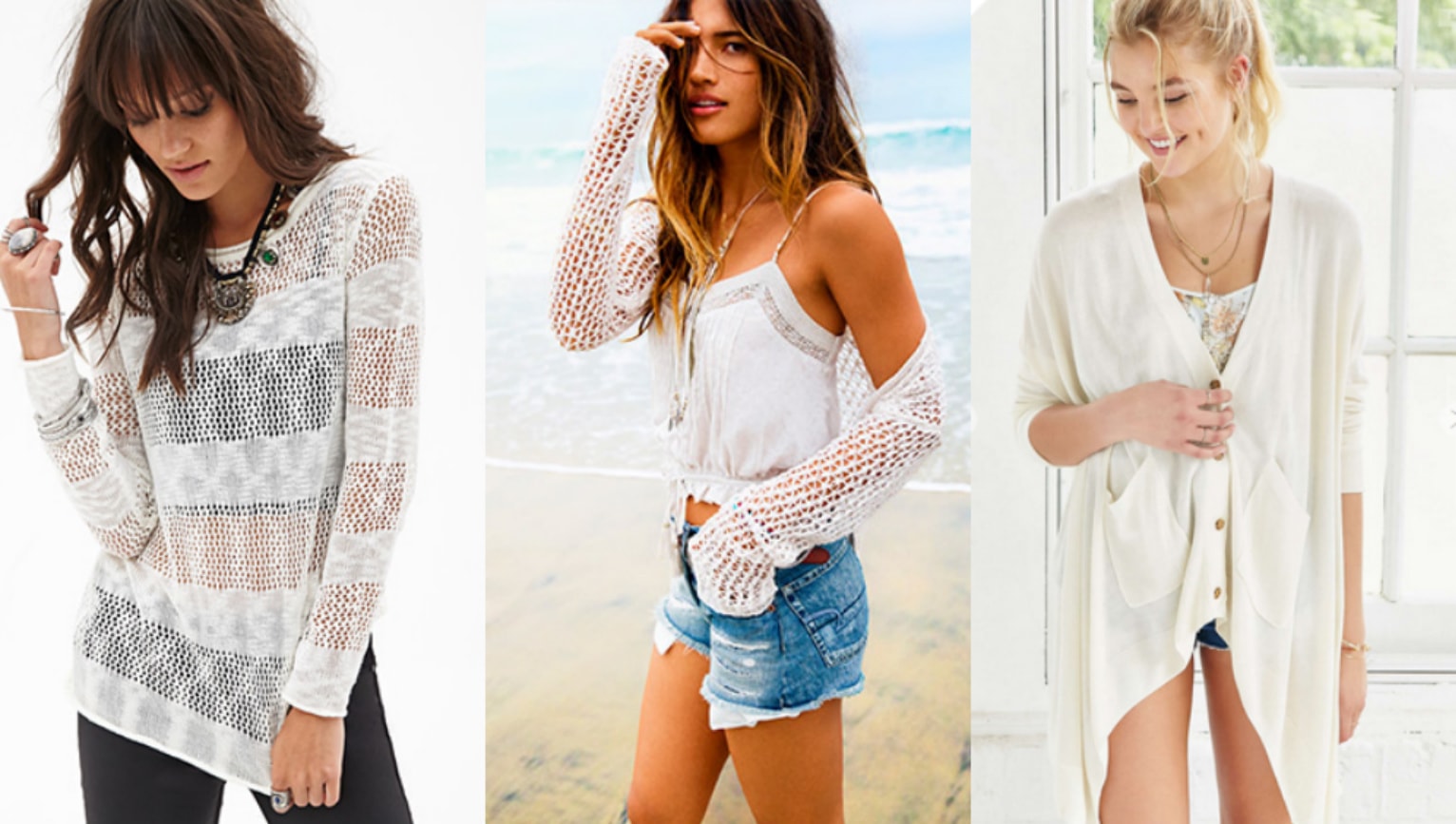 Photo Credit: Forever 21, American Eagle, Urban Outfitters
You could probably list several oxymorons off the top of your head. Biggie Smalls, jumbo shrimp, and icy hot all come to mind. This season, one oxymoron happens to be a massive trend: the summer sweater.
It may not make sense at first, but think of how many times you've been desperately cold in classrooms where the AC is cranked or when temperatures drop in the evening. The summer sweater is your foolproof solution: lightweight and breezy, this trend will keep you both warm or cool, depending on your situation.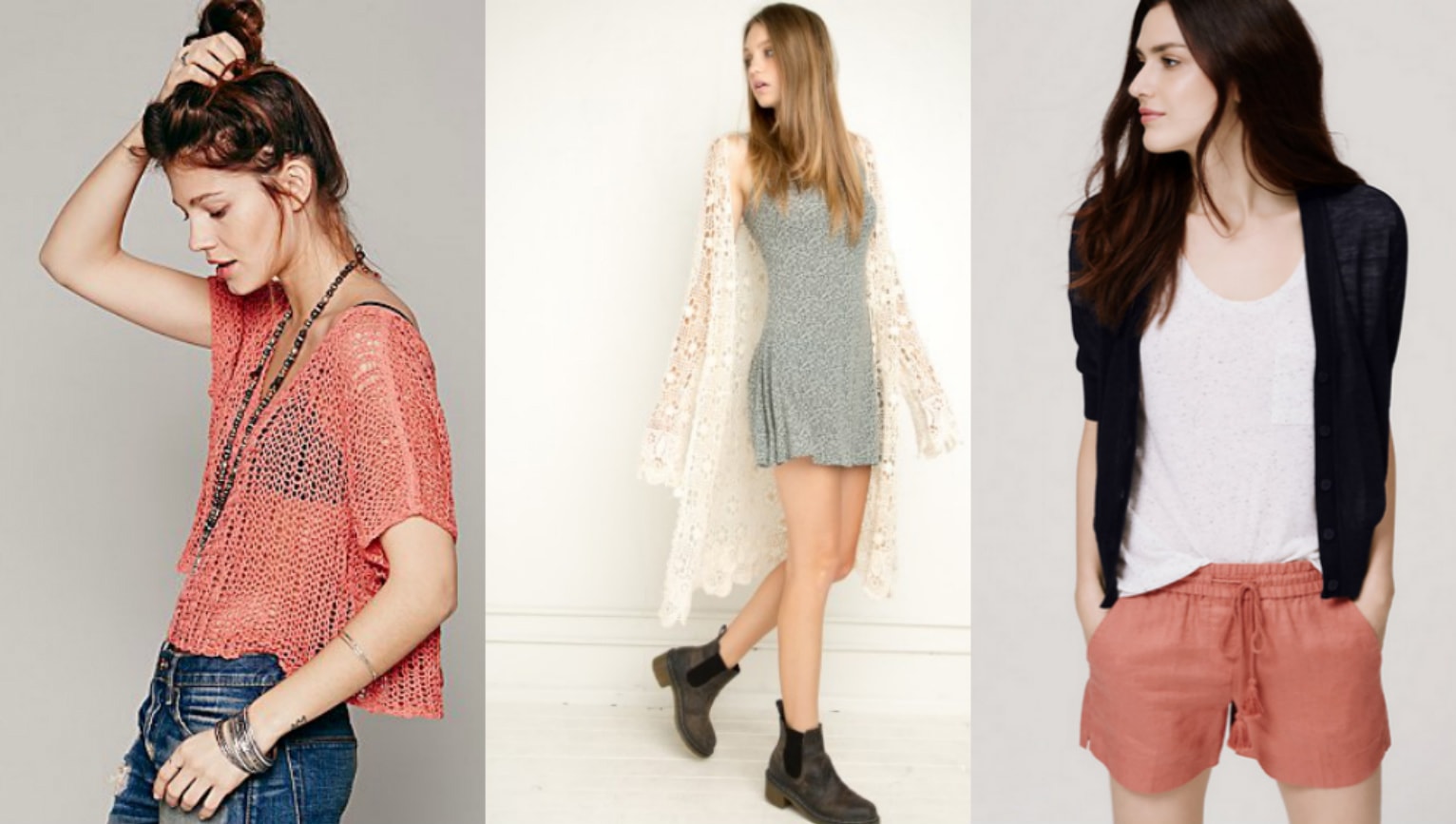 Product Information: Free People, Brandy Melville, LOFT
Would you wear a summer sweater?
Which style pictured above do you dig? Do you ever rock sweaters during the summer months? Let us know below!