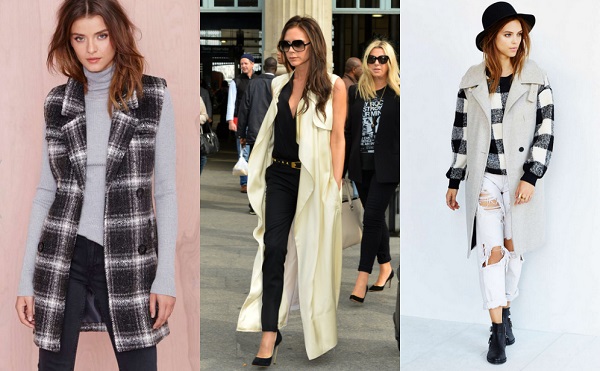 Photos: 1. Nasty Gal, 2. Victoria Beckham via Pacific Coast News, 3. Urban Outfitters
Whether you call it a sleeveless coat or a long vest, one thing's for certain: this outerwear style is on fire. This trendy topper is a happy medium for those fall days before the real cold sets in; you get the warmth and extra cover from the elements without overheating from being bundled up in a coat.
This layering piece is a unique take on outerwear. Aesthetically, it can look like a normal coat when worn with matching long-sleeves, or it can be a dramatic accessory with a chunky sweater or turtleneck. At the moment, most versions are on the pricy side, but we think it's just a matter of time before they start popping up at all of your favorite fast-fashion stores.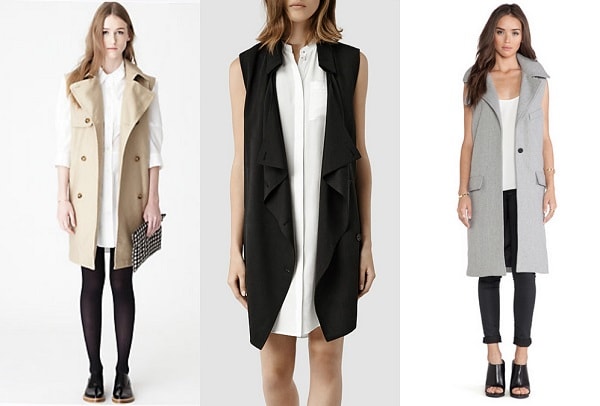 Photos: 1. Steven Alan, 2. All Saints, 3. Revolve
Will you be bundling up in a sleeveless coat this fall?
Are you into sleeveless coats, or do you think they look strange? Would you wear it in a bold way, with a contrasting shirt underneath, or with a matching, monochromatic top? Let us know what you think in the comments below!