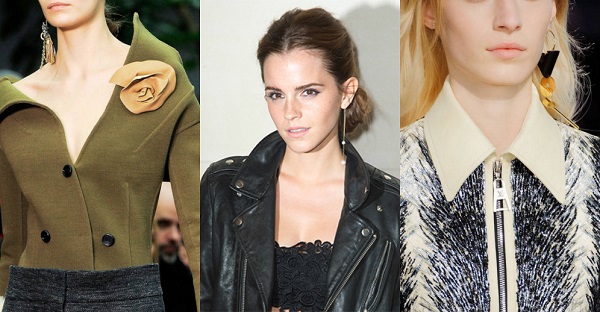 Photo Credit: 1. Céline F/W '14, 2. Emma Watson via ELLE, 3. Louis Vuitton F/W '14
When it comes to Emma Watson, we are devoted disciples of following her style cues. She has stepped out multiple times wearing only one earring and while we were initially hesitant to adopt the trend, we are now falling more in love with it.
The key to pulling off a single earring without looking like you lost one in the bathroom sink is to go bold. Studs are an option, but they should be dramatic jewels or double-sided. In this case, a simple diamond stud won't do the trick.
Your outfit should also be equally as edgy. We love the idea of exposed shoulders or a low neckline with this look.
Earrings that would work as singles…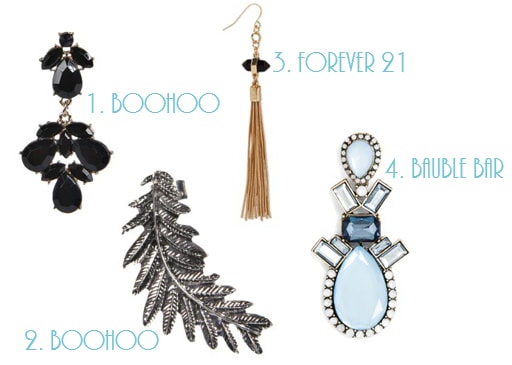 Product Information: 1, 2, 3, 4
What do you think of the single earring trend?
Would you wear this trend or do you think it looks like you forgot to put on your second earring? How would you wear it? Leave a comment below and let us know!