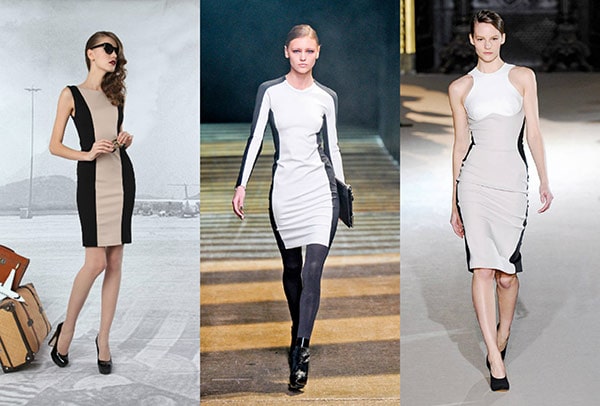 Photo Credits (L-R): Alice + Olivia, 3.1 Phillip Lim courtesy of Elle.com, Stella McCartney courtesy of Elle.com
Here at CF, we pretty much idolize Kate Winslet – we love her acting talent, her down-to-earth personality, and her fab style. Earlier this year, Kate sparked a worldwide obsession with one very specific piece: the side-stripe dress. Remember her curve-accentuating Stella McCartney frock? Or the version she wore to the Venice Film Festival? (Who wouldn't, right?)
These days, Kate isn't the only trendsetter wearing these colorblocked dresses. Several contemporary brands have their own versions, and they've been spotted on celebs all over the globe. Personally, we're huge fans of the Alice + Olivia frock in the photo above (left) – gorgeous, right?
If you're on a tight budget, the Alice + Olivia dress, at $275, might be out of your price range. However, never fear – there are affordable lookalike versions out there! Below, we found one for less than a quarter of the price:
Here's how we would style it…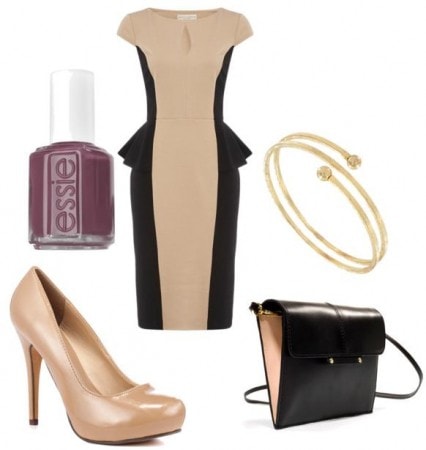 Product Information: Dress – Dorothy Perkins, Shoes – Heels, Bag – Zara, Nail Polish – Nelly, Bracelet – Ajraefields
Would you wear a side-stripe dress?
Do you love this trend or is it too dramatic for you? If you would wear it, how would you style it? Do you like Kate Winslet's dresses? Which style above is your favorite? Leave a comment below and let us know!