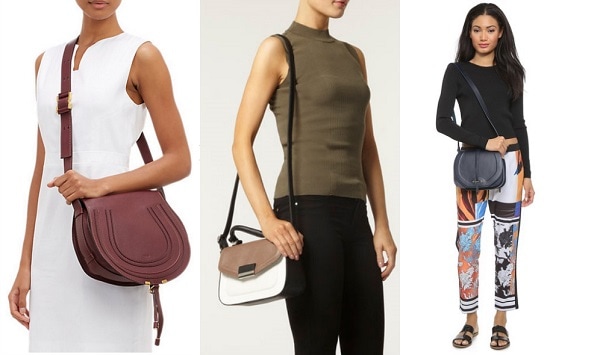 Photo Credit: Barney's, Dorothy Perkins, Shopbop
Purses are our favorite accessory. Big, small, utilitarian, or artistic, we love switching up our bag game. The saddle bag is spring's hottest style. Saddle bags are usually small to medium in size with a long strap. It's differentiating feature is the flap, which covers the outside of the bag.
Personally, we can't get enough of this style and are set on picking up one of our own. They come in a variety of colors, patterns, and textures, so you can certainly find one for your taste. We also think this would be the perfect festival bag.
Some budget-friendly finds…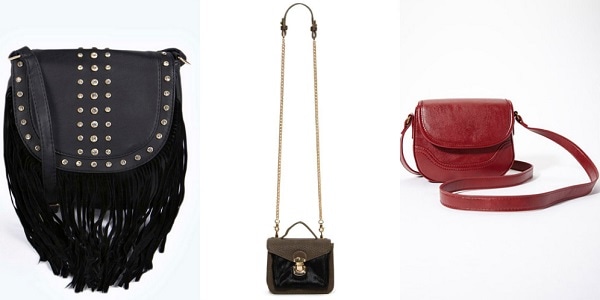 Product Information: Boohoo, Nasty Gal, Forever 21
What do you think of saddle bags?
Would you wear this trend? Which style above is your favorite? Leave a comment below and let us know what you think!