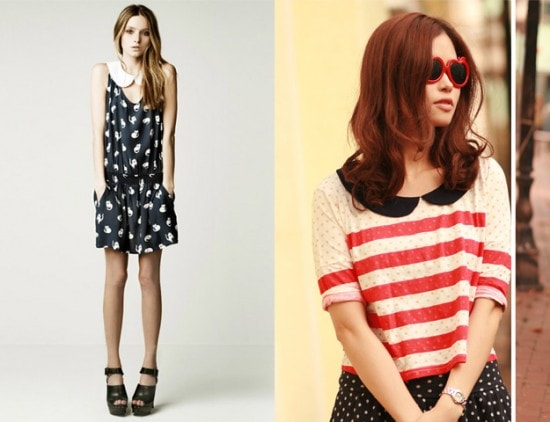 Removable collars seen in an ad for Zara and a street style look. Credit: 1, 2
We've all worn collared pieces. Cute button-ups can be counted among the classic staples in nearly all of our wardrobes. But now for something completely different: a collar… without a shirt attached?
I've started seeing detached collars all over my favorite fashion blogs and even spotted one on campus recently. My instant reaction was a big no, but they've started to grow on me. Think of how many ways you could wear them! In essence, they're just cloth necklaces, right?
Personally, I adore the t-shirt and collar look. It adds a touch of class to an otherwise mundane look. But a detachable collar could also be perfect for a fun spring tea party (don't you have tons of invites to them this season?), as seen in the sample outfit I created below.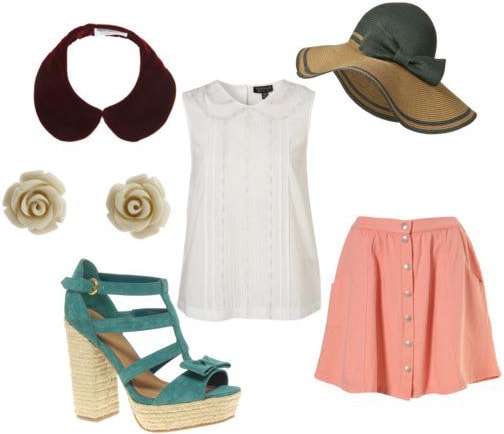 Product Information: Collar – Modcloth, Top – Topshop, Skirt – Topshop, Shoes – ASOS, Hat – Zara, Earrings – Zappos
So what do you think about detached collars?
Are these too weird or ultra-adorable? How would you wear them? Do you think these can be dressed up and dressed down? Do you like the sample outfit? Leave a comment and let me know!