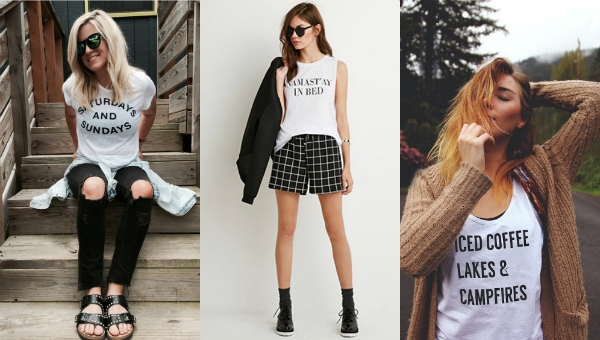 Product Information: Ascot + Hart, Forever 21, Wish You Were Northwest
A picture may be worth a thousand words, but if you've got something to say when it comes to fashion, text may be the way to go. Quote tees and tanks are everywhere this summer and are one surefire way to make a statement.
Most of the quote shirts we see are puns, but some are about certain places or feelings. Silly or serious, we dig them all.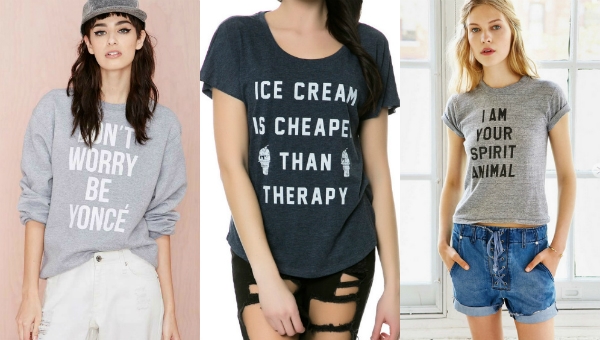 Product Information: Nasty Gal, PyknicOfficial on Etsy, Urban Outfitters
Would you rock a quote shirt this summer?
Which ones do you like? How would you wear it? Let us know what you think in the comments!