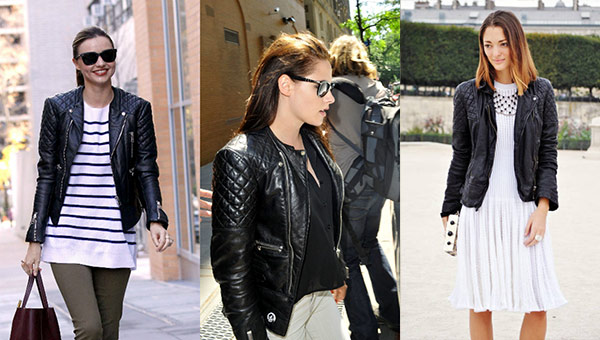 Photos: 1. Miranda Kerr via Pacific Coast News, 2. Kristen Stewart via Pacific Coast News, 3. Street Style via ELLE
If you thought quilting was only for your grandmother's housewares and your dream Chanel bag, think again. The most stylish biker jackets this season boast the addition of quilted panels (if not entirely a quilted pattern). Whether your style is girly or grunge, adding a quilted biker jacket to your closet is a great idea for fall and winter.
Celebrities like Miranda Kerr (above-left) and Kristen Stewart (above-middle) have already been seen rocking the look. In both cases, they look surprisingly laid-back in their tough jackets (we believe they're the same one by Balenciaga). Personally, we love Miranda's look the best. It's a classic outfit with a touch of edginess.
Here is how we would wear it…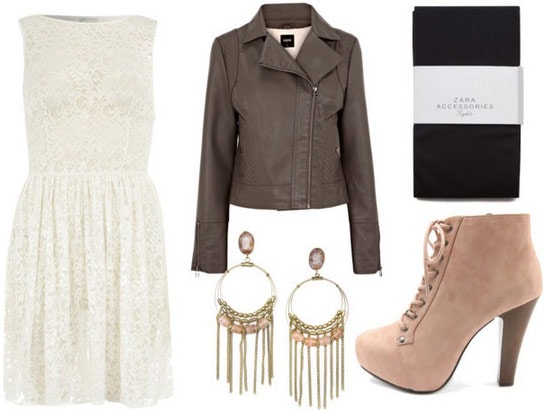 Products: Dress – Dorothy Perkins, Jacket – Oasis, Boots – Charlotte Russe, Tights – Zara, Earrings – Mango
Would you wear a quilted biker jacket?
We want to know, so leave us a comment below! How would you wear it? Do you like the sample outfit above, or prefer the celebrity looks?