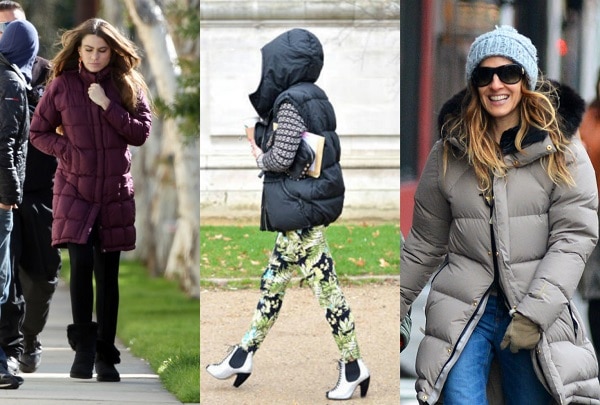 Photos: 1. Sofia Vergara via Pacific Coast News 2. ELLE 3. Sarah Jessica Parker via Pacific Coast News
Back when I was little, puffer coats were a thing. My parents would get me bundled up in so many layers it was impossible to move, then they'd top it off with a puffer coat that made me look like the Michelin Man. Flash forward: puffer coats are now sleeker and chic-er, yet just as warm as always.
If you live somewhere cold, puffer jackets are likely to be prevalent this winter. Celebs are beginning to bundle up in them, trendy stores have them on sale, and designers have their own high-end versions. And while you still might see these coats as function over form, there are cute versions out there! The key to pulling off a puffer jacket in a cool way is to find one that fits well with layers underneath, but is not too large. Also be sure to wear fitted bottoms to keep some shape in your outfit!
Puffer jackets can be cute for cold days on campus! Here's how I would style one…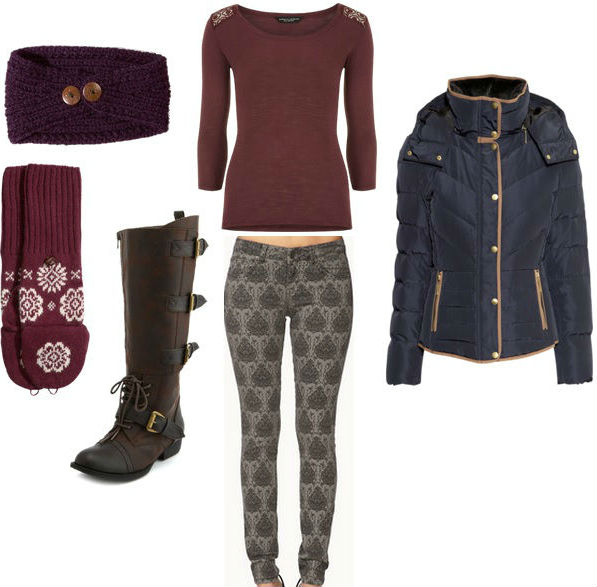 Product Information: Top – Dorothy Perkins, Jeans – Forever 21, Coat – H&M, Boots – Charlotte Russe, Head Wrap – Charming Charlie, Gloves – H&M
Are you sold on puffer coats?
Or are these just a flashback to awkward childhood moments? If you have one, what do you pair it with? Which look above is your favorite? Let us know by dropping us a note in the comment section below!