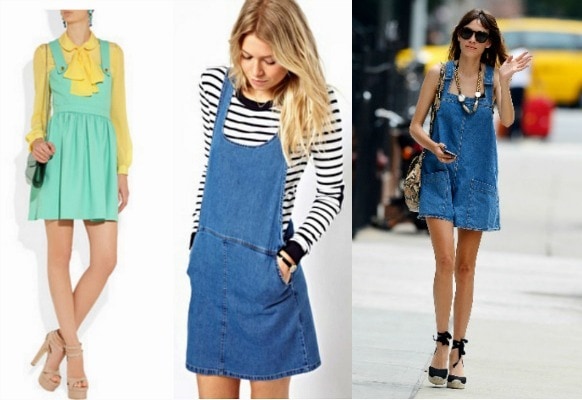 Photo Credit: Net-a-Porter, ASOS, Pacific Coast News
Confession time: when it comes to dressing in the summer, we reach for what is easy. Thankfully, this means that the return of the pinafore dress is totally in our best interest.
Traditionally a style for young-girls, the grown-up pinafore dress is quirky, fun, and so incredibly comfortable. It can be styled a variety of ways: with a shirt underneath, with a cardigan, with wedges, with boots, or with sandals. The options are virtually endless.
The most popular style right now is by far the denim pinafore. Alexa Chung (pictured above-right), has been spotted several times in her favorite jean dress, and these babies have been popping up in stores everywhere lately. The denim styles have a tomboy vibe, while some of the printed ones are much more feminine.
Here's how we would style a pinafore…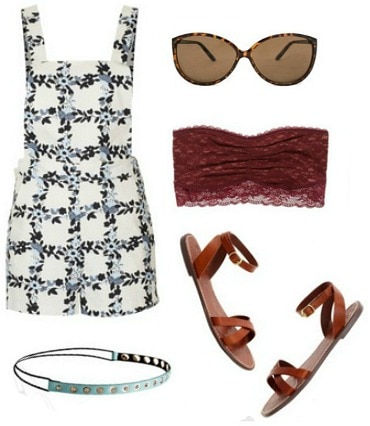 Product Information: Dress – Topshop, Bandeau – Aerie, Shoes – Madewell, Sunglasses – Mango, Headband – Forever 21
Now we want to know what you think!
So let us know by leaving a comment below. Will you be rocking a pinafore dress this summer? Which look above is your favorite? How would you style it?