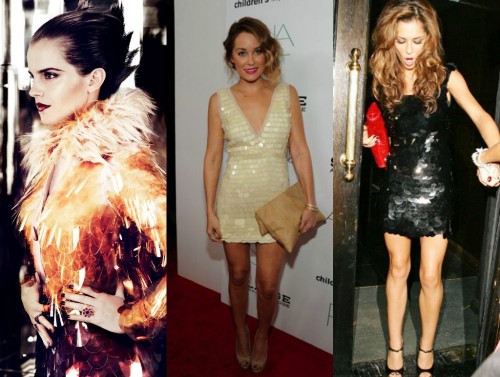 If you are one of those girls (like me!) who looks forward to the holiday season especially for the many opportunities to dress up, take note of the latest trend in party dresses: pailettes.
Essentially, pailettes are oversized sequins or – more bluntly – large, shiny plastic discs. A dress covered in pailettes adds another dimension to any usual party look. After all, how chic does Lauren Conrad look in her pailette dress (above center)?
Although I'm a big fan of this trend, the only downside I see is the difficult care of a dress like this – I can imagine the pailettes could easily catch on something and tear off if they aren't sewn on well. Also, you can just forget about washing it! These babies are definitely dry-clean only.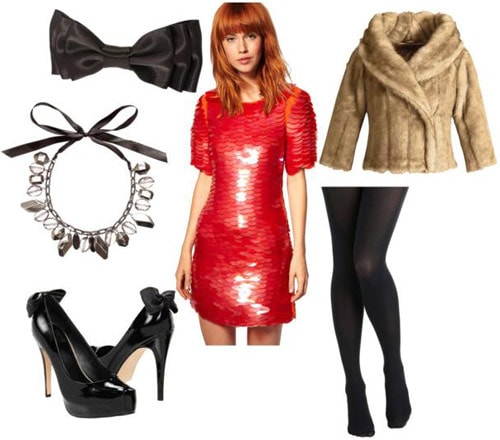 Product Information: Dress – ASOS, Coat – Freemans, Tights – Modcloth, Shoes – Zappos, Necklace – Debenhams, Hair Clip – Amazon
Personally, I think the classiness of this sure-to-turn-heads party look overrules any high-maintenance care issues. I personally cannot wait to rock one of these frocks at a holiday get-together. What are your thoughts?
What do you think of this trend?
Will you be wearing a pailette party dress this season? Do you think this look will quickly go "out"? How would you wear it? Leave a comment and let us know what you think.