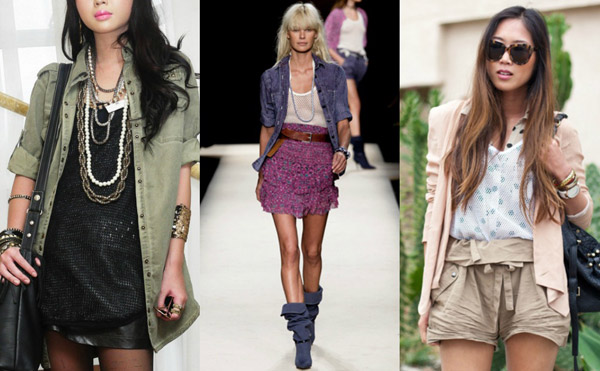 Click image to enlarge for detail. | Photo Credit: 1, 2, 3
When I say that mesh tops are going to be the hot new thing, I'm not talking about cute, fashion-forward micromesh. I'm referring to none other than athletic mesh tops – yes, straight out of Physical Education class.
You know exactly which kinds of tops I'm talking about; think back to the days when you played kickball in elementary school and you had to choose between a red or blue mesh top. That is precisely the kind of mesh that has started popping up on stylish girls around the globe.
I am skeptical about how mainstream this trend will actually become. I love the street style looks and Isabel Marant Spring 2011 runway look (all pictured above) but can also see this style going horribly wrong. These mesh tops are cute layered over a button-up, over a dress or tucked into a pretty skirt, but are they really something the average college girl will add to their wardrobe? Personally, it's tough for me to look at them and not be plagued with memories of my reprehensible gym class history.
Would you wear an athletic mesh tank?
Post a comment below and tell us! Could you see yourself rocking the old-school mesh tank or does it remind you too much of dodgeball? How would you wear it? Tell us below.