This post may contain affiliate links, which means we may receive a commission if you purchase through our links. Please
read our full disclosure here
.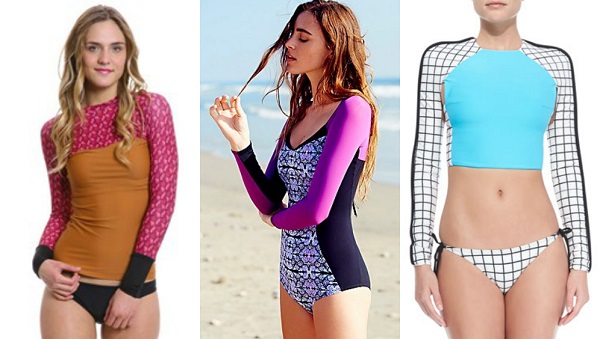 Swim Outlet, Free People, Neiman Marcus
Surfers figured out years ago that they needed to cover up their arms to protect themselves from the abrasions and rashes a surfboard can cause. These long-sleeve swimsuits are known as rash guards.
Sporty style is a huge trend right now, and has made its way to swimwear. As a result, long-sleeved swimsuits are a hot commodity this summer for fashionable purposes, and not necessarily for practical use.
What's cool about long-sleeve swimsuits is the fact that they are different. Sure, women's swimwear has it's fair share of trends – sequins, ruffles, and color-blocking – but a significant change in its shape is really unique. Wearing a long-sleeve swimsuit is bold. We can't help but love the style, despite the funky tan lines it would cause.
Our favorite long-sleeve swimsuit finds…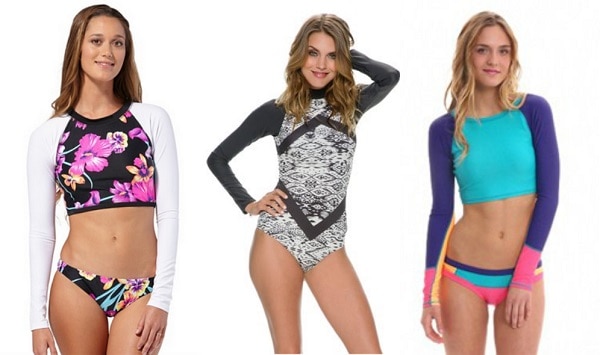 Product Information: Roxy, Swell, Swim Outlet
Would you wear a long-sleeve swimsuit?
Have you worn one before? We're dying to know if they're really hot or pretty breathable. Which one above is your favorite? Do you think this style will be popular for a long time? Let us know your thoughts by leaving a comment below!