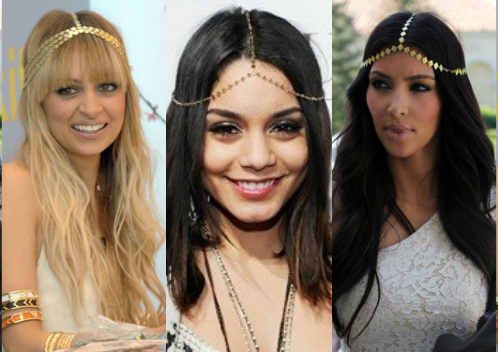 Nicole Richie, Vanessa Hudgens, and Kim Kardashian all wearing jeweled headpieces.
If there's one celebrity that is really trying to make a trend happen, that's Nicole Richie. She's constantly wearing jeweled headpieces on Fashion Star, around town, and on the red carpet. But these glittering cranium accessories have been spotted on several more stars, including Vanessa Hudgens, Kim and Khloe Kardashian, and Alicia Keys.
So what differentiates a headpiece from a headband? Usually, a headpiece has a line down the center of the head and it drapes around the sides. Jeweled and metallic tend to be the most popular varieties, but I've also seen floral styles.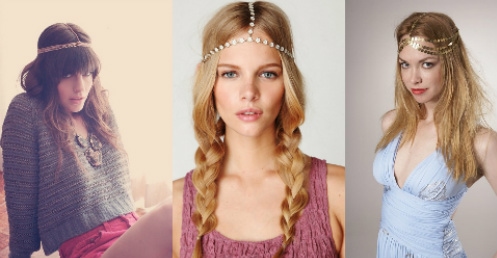 Is the jeweled headpiece the perfect boho accessory, or is it just too much?
We want to know if you would wear a jeweled headpiece! Leave a comment below with your thoughts on this bold accessory. Do you love it? How would you wear it? Is this just silly and retro (like, BC-Cleopatra-retro)? Which celebrities above rock it best?