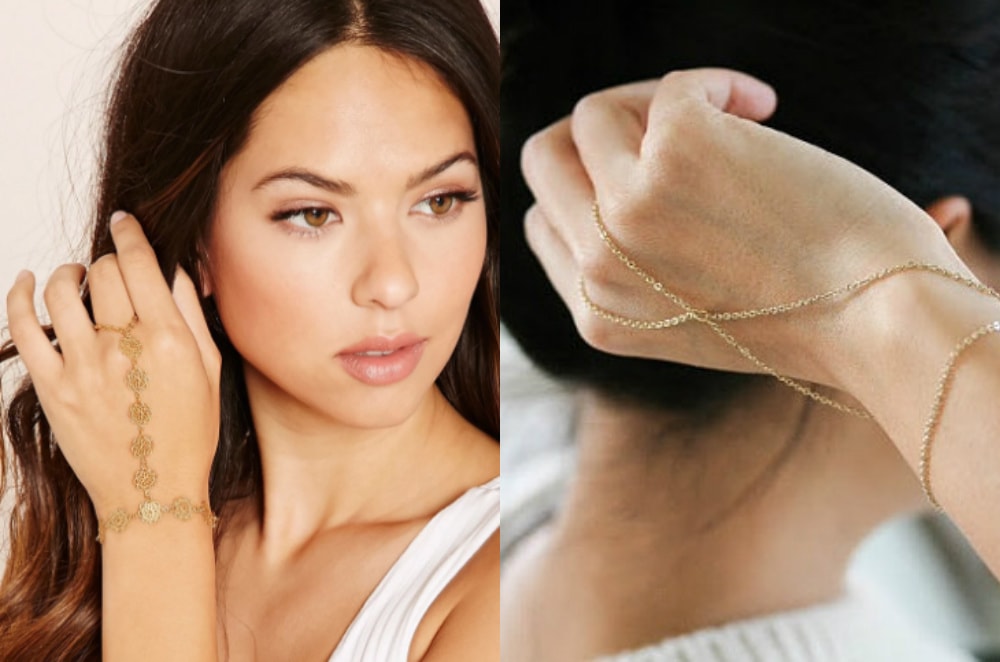 Hand chain bracelets are quickly becoming a hot commodity in the world of fashion. These bracelets wrap around a finger (or two!) and sit delicately on the hand, rather than just on your wrist like a normal bracelet.
While they may not alway be practical (think: getting caught on things, handwashing), they certainly are pretty. For a special occasion out, we could totally see ourselves rocking one.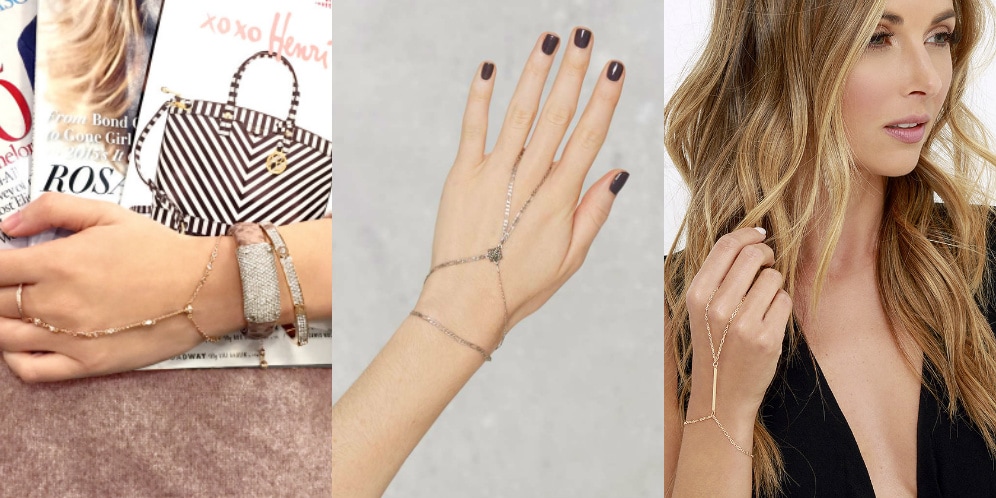 Yea or nay?
Will you be hopping on board with this trend or is it not your style? Could you see yourself wearing one of the styles above? Comment below!