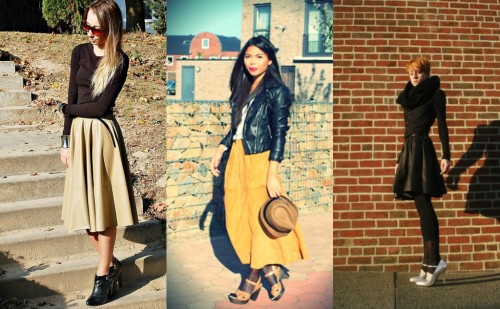 I know what you're thinking: It's something along the lines of "What?! Leather skirts are not a trend, they've been around forever", right? But hear me out.
Sure, leather skirts have gone from itty bitty to rock 'n roll to classy and back, but this sudden wave of leather skirts in long lengths is enough to classify it as a full-blown trend. It's hard to ignore the many style bloggers and celebs trying this style.
This '70s revival look is characterized by floor-sweeping, a-line, and midi cuts of a fabric not traditionally known for its drape-ability. The result is a heavy-looking skirt that's totally on-trend and perfect for cooler temps.
Personally, however, I'm not sure about this trend for myself. Maybe it's because I know I'd never be able to pull off that much bottom weight, or maybe I just prefer lighter fabrics, but it doesn't appeal to my personal style. While these skirts may be too rock & roll for my aesthetic, I still admire the looks above.
Need inspiration?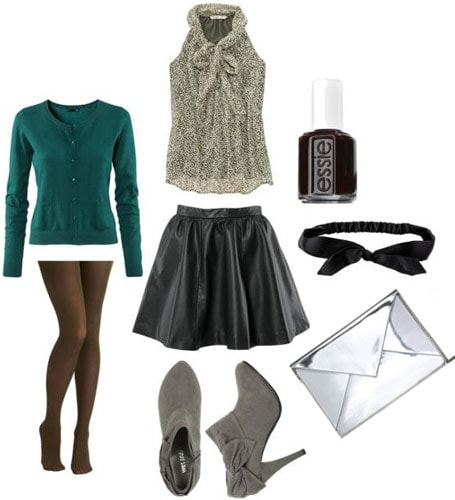 Product Information: Top – Old Navy, Cardigan – H&M, Skirt – H&M, Tights – Modcloth, Shoes – Wet Seal, Clutch – Zara, Headband – H&M, Nail Polish – Liberty
So the real question is, will you be wearing a full leather skirt this fall?
Leave a comment below and let me know your thoughts on this trend! Do you have a leather skirt? How do you wear it? Which look above is your favorite?