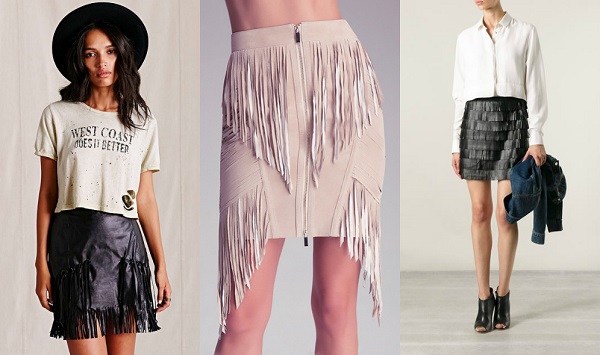 Photo Credit: Urban Outfitters, Bebe, Far Fetch
When we say fringe is now officially on-trend, we aren't talking about blunt-cut bangs. We've loved 'em for a while now, and fringe skirts are a super-hot trend at the moment. These skirts are far from boring; everything from full-blown fringe to unobtrusive hemline detailing, layers, or panels covered in fringe are all the rage.
Rodarte and Miu Miu sent some stunning styles down their Spring/Summer 2014 runways and fringe skirts began cropping up at stores shortly after. Personally, we think a faux leather version would make a great statement piece. If you're not feeling that bold, you can always wear one in a muted color with a long, chunky sweater.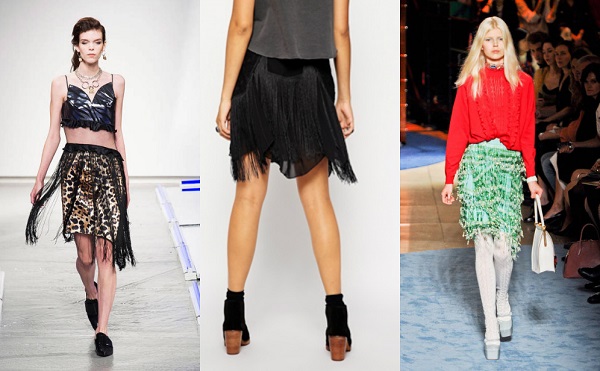 Photo Credit: Rodarte S/S '14, ASOS, Miu Miu S/S '14
What do you think of fringe skirts?
Is this boho style right up your alley? How would you wear this trend? Is it too casual for class or could you dress it up? Let us know your thoughts in the comments section.