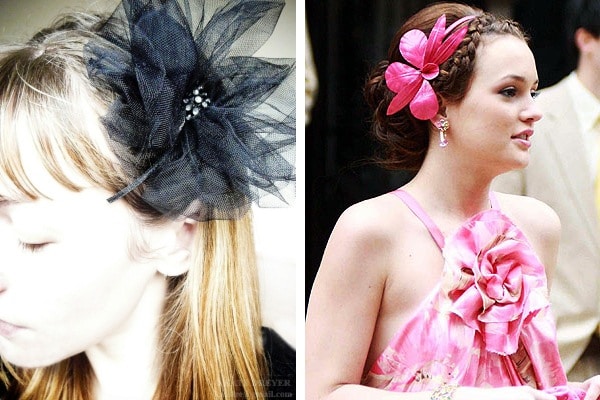 For this week's Would You Wear?, let's discuss an accessory trend that's very spring-appropriate: the flower headband.
As seen on Gossip Girl, celebrities like Zooey Deschanel, and numerous Spring 2009 RTW runways, headbands with floral embellishment are EVERYWHERE right now! Forever 21 alone has 10 different types of flower headbands for sale right now so you know it's gotta be a trend.
Since these headbands are so popular, I thought I'd get your take on them. Personally, I just bought one of these today so I'm a little biased – I think this look is adorable! But it's not about what I think. I want to know the reader consensus on this one. So let's get to it… would you wear a flower headband?
Leave a comment with your thoughts. Would you wear this look or not? If so, how would you wear it? Discuss, debate, question, consider, bicker, dispute, whatever. Just tell us all what you think!