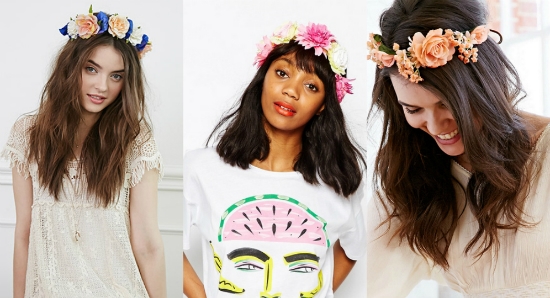 Product Information: Forever 21, ASOS, Urban Outfitters
It's festival season, which means everyone has been loosening their fashion rules and playing up their free-spirited side. Flower crowns are one of this summer's most popular fashion trends that helps us embrace our inner wild child.
Big flowers or small, colorful and mismatched or delicate and monochromatic, we love the idea of wearing a flower crown for a concert or festival. It's one of those trends we probably wouldn't adorn ourselves in on the daily, but it would be rad to rock on a weekend adventure.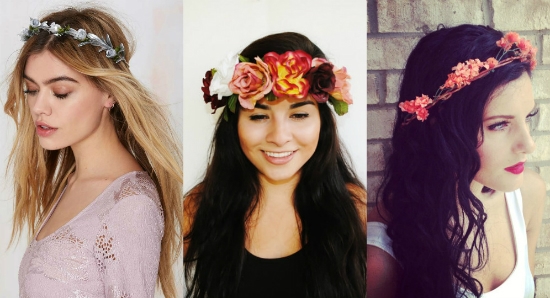 Product Information: Nasty Gal, VintageDivinitiess on Etsy, 2Sisters1Closet on Etsy
Would you wear a flower crown?
What do you think of this trend? How would you wear a flower crown? Would you wear it to a festival or adopt it into your daily wardrobe? Comment below and let us know what you think!