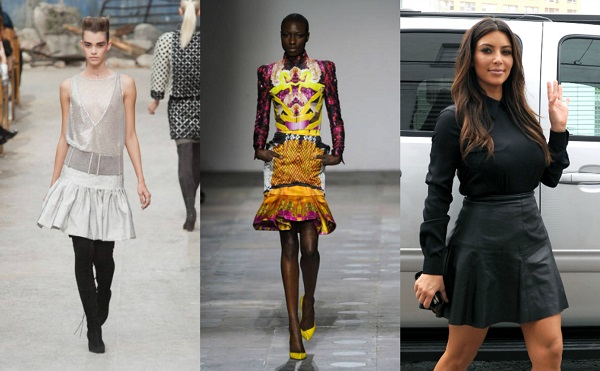 Photo Credits: Chanel Haute Couture and Mary Katrantzou via Elle, Kim Kardashian via Pacific Coast News
As the little sister of the peplum trend and the drop-waist dress trend, the fit-and-flare skirt has big shoes to fill. Most notably displayed at Chanel's Haute Couture F/W '13 runway show, this skirt been turning heads recently in the fashion world.
The fit-and-flare shape is characterized by a fitted top portion and a lower seam at which point the skirt flares out from the body. This silhouette can be dramatic or subtle depending on the size and cut of the lower ruffle. Consider pairing it with a top that hugs the body to allow the voluminous skirt to take center stage. Layer a tailored jacket or sweater on top for a fall-appropriate look.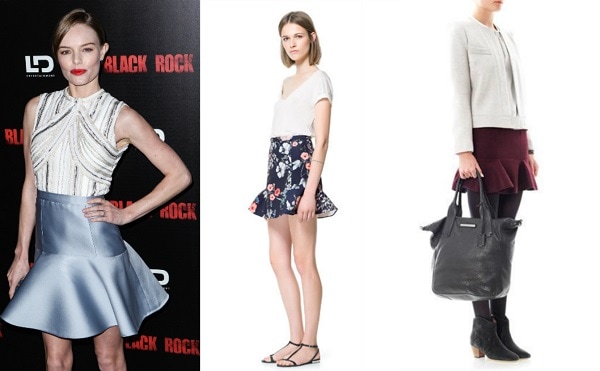 Photo Credits: Kate Bosworth via Pacific Coast News, Zara, Isabel Marant
Now we want to know what you think about fit-and-flare skirts:
Is this a trend you would wear? If so, how would you wear it? Are fit-and-flare skirts too flirty for your taste or just the right amount of girly? Leave us a comment below and let us know your thoughts!