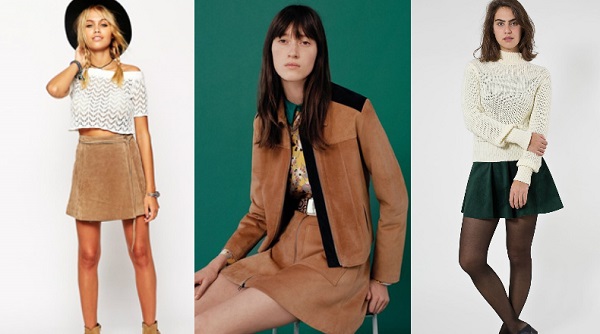 Photo Credit: ASOS, Nordstrom, American Apparel
The faux suede skirt is a surefire outcome of the greater 1970s macro-trend that's making a serious resurgence right now. High-waisted, colorful, circle, or A-line, this soft skirt is making a big statement in the fashion world right now.
Rock a black, zippered one with chic booties for a night on the town, or dress one up with a sweater and tights for a more professional, classroom-ready outfit. However you choose to wear a suede skirt, we are giving this trend a big ol' thumbs up.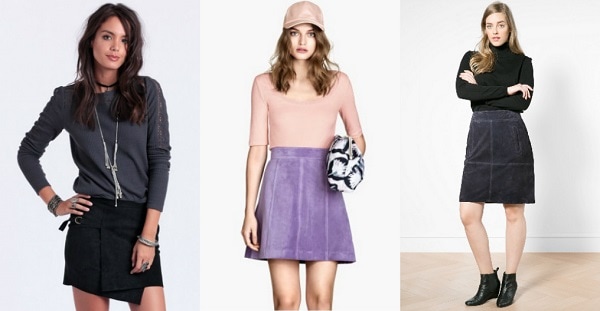 Product Information: Threadsence, H&M, Mango
Would you wear a suede skirt?
Or do you think this trend will be on its way "out" as fast as it became "in?" Do you like this style? How would you wear it? Comment below and share your thoughts!