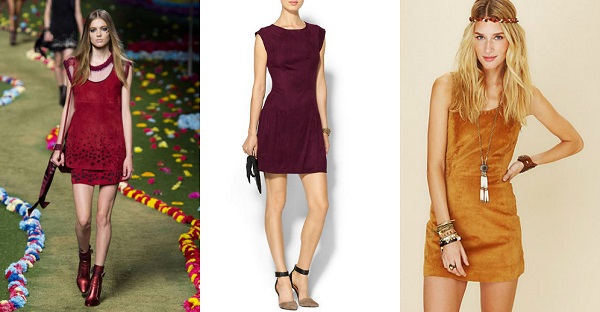 Photo Credit: 1. Tommy Hilfiger S/S '15 via ELLE, 2. Piperlime, 3. Free People
Maybe it's the resurgence of the hippie and bohemian styles of the 1970s, but this latest trend looks like it's straight out of a fashion magazine from 1972. The suede mini dress is popular in high-end department stores and on the runway. It may be stifling to wear, but the look itself is hot hothot.
We love the idea of pairing them with tights, boots, and lots of accessories, but they can also easily be dressed up. We can't help but wonder if they have any real staying power or if they will be one of those beloved pieces we shove to the back of our closet just to pull out next time this trend cycles around.
While we have yet to stumble upon any fabulous frugal styles yet, we are keeping our fingers crossed that they start popping up in our favorite stores soon.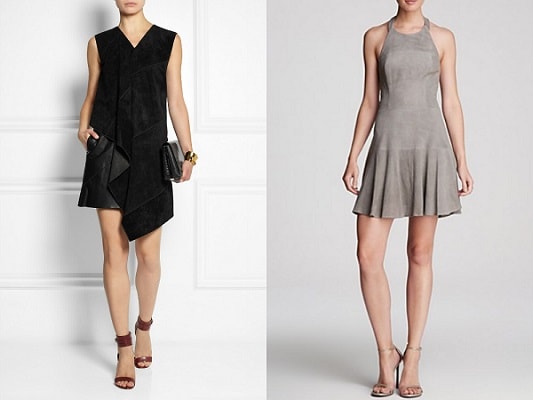 Photo Credit: 1. Net-A-Porter, 2. Bloomingdales
Would you wear a faux suede mini dress?
Will you be investing in one when the prices come down? Do you think this style is around for good? Which dress above is your favorite? Let us know what you're thinking by leaving a comment!