This post may contain affiliate links, which means we may receive a commission if you purchase through our links. Please
read our full disclosure here
.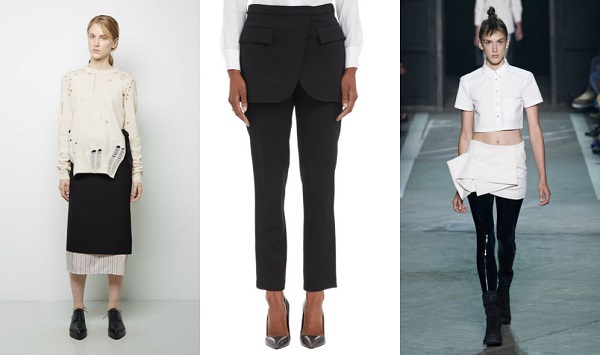 Photo Credit: La Garçonne, Barney's, Marc by Marc Jacobs S/S '15
As college students, most of us are no strangers to the apron. But maybe it's time to put our handy food service accessories on when we are off the clock because fashion aprons are rapidly becoming a must-have item. Maybe they don't look exactly like your waitress or bartending getup, but they were inspired by it!
The runway styles and high-end garments on the racks generally have the "apron" part sewn directly onto the pants or skirt. It's an interesting concept that creates a dramatic panel-like flap across the front. This look is difficult to pull off, but we are open to suggestions on how you would rock it. Although you may be able to rock this style chicly, we aren't fully convinced this item is worthy of investing in; it doesn't seem like it will have a long-lived life.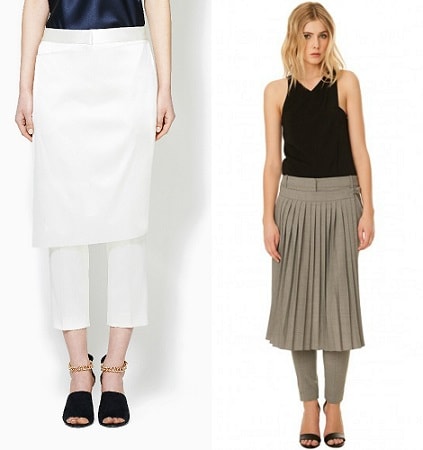 Photo Credit: 3.1 Philip Lim, Tibi
It's judgement time! What do YOU think?
Fashion aprons: hot or not? Chic and unique? Bad or terrible? How would you wear this look? What do you think of the styles above? Let us know what you think below!