From left: Richard Nicholl runway, Rachel Bilson at the Z-Spoke by Zac Posen launch, Melissa Joan Hart in West Hollywood, Rag & Bone runway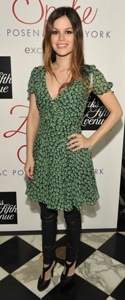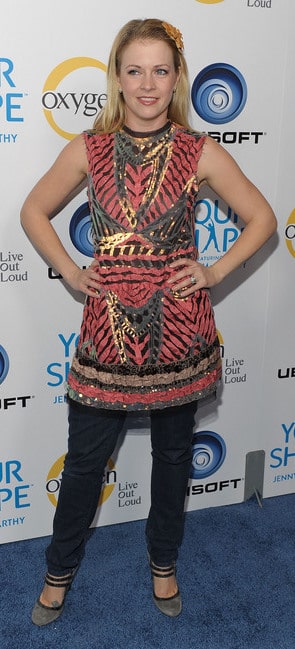 Back in the late nineties, early 2000's, I thought it was very stylish and interesting of me to wear a dress over pants. Unfortunately, upon further reflection, it looked dumpy and unimpressive, and certainly not flattering. However, this trend appears to be back with a vengeance, and the evidence is splattered all across the runway.
For the most part, I continue to disapprove of this trend. I find it unflattering and unnecessary – why does one need to wear a dress and pants? The ever-increasing popularity of leggings and tights has made this even more unnecessary. However, the popularity of a short dress or a tunic over a pair of slim-fitting pants (a la Rachel Bilson and Richard Nicholl's runway above) is common and, I believe, still stylish.
As ever, the key is proportion. Although a flowing pair of pants and dress may fly on the runway, on the streets it tends to look sloppy, especially if your pants are on the less-fitted side. So ensure that one or both of your pieces is fitted. Also important is the length – a knee-length dress, a la my early teens, is not as flattering over pants as a mid-thigh number. The great thing about wearing a dress over pants instead of tights is that the dress can be shorter than you would usually feel comfortable wearing.
Check out my interpretation of the trend below.
Outfit: When It Actually Fits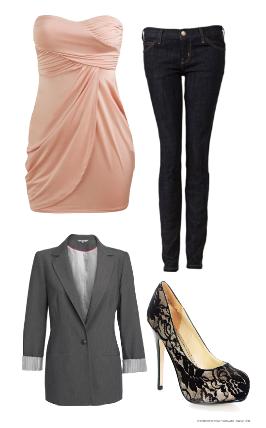 Product Information: Tube Dress: Wet Seal, Skinny Jeans: farfetch, Lace Heels: Amiclubwear, Grey Boyfriend Blazer: Red Herring.
Thoughts? Feelings? Concerns?
I may try to rock an outfit like the one above, but besides that I am fairly set in my ways. No Melissa Joan Hart for me. But what about you? Would you wear this look? How would you wear it?
Let me know what you think below – sloppy or stylish?