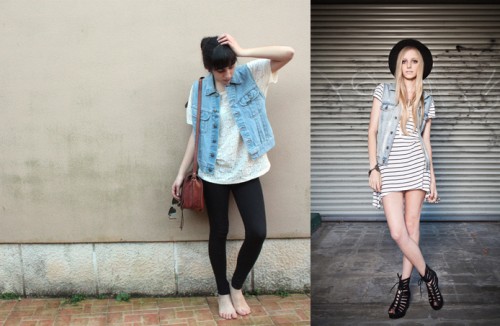 Denim vest street style looks. Photo Credit: 1, 2
The denim vest trend was popular on the runways last season and is making a statement on the streets this season. Since a denim vest is typically an edgy, unexpected piece, you can wear it to toughen up any outfit. In addition, a studded or worn-in denim vest can also create great contrast when paired with a cute summer dress.
Personally, I love this trend for its versatility – after all, denim goes with everything. Also, there are so many options available: If you aren't a fan of light denim or studs, you can easily find black or white denim vests! There's truly a style of denim vest out there for everyone.
If you're not sure how to wear a denim vest, try one of these celebrity looks…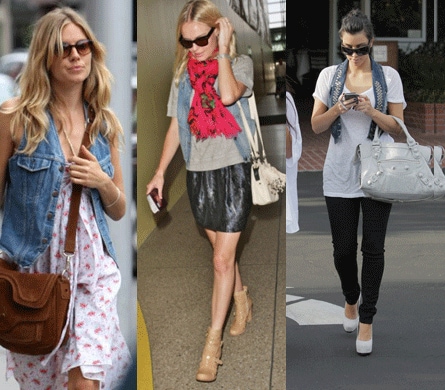 Celebs rocking denim vests. Photo Credit
Still unsure about denim vests?
Leave a comment and let's discuss! Do you think this trend is the perfect summer look? How would you wear a denim vest? Do you own one? Tell us your thoughts by leaving a comment below!