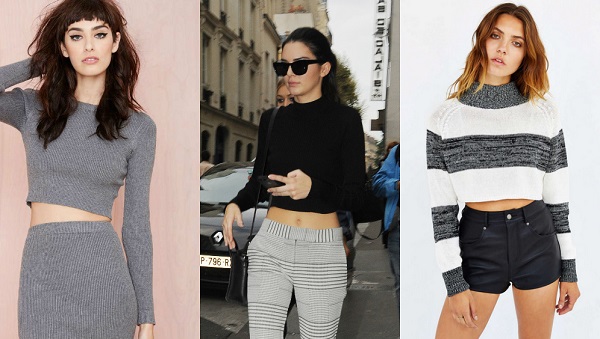 Photo Credit: 1. Nasty Gal, 2. Kendall Jenner via Pacific Coast News, 3. Urban Outfitters
At this point, fashion has thrown us a variety of cropped styles. Cropped jeans, cropped tees, and cropped jackets have all had their moments, so it should come as no surprise that now we are seeing cropped sweaters everywhere. This trend is a contradiction of practicality in every way. The most basic duty of a sweater is to keep one warm and cropped tops expose the skin.
That said, we are all well aware that fashion does not have to be functional. Each style we have seen looks phenomenal, so we are willing to give this look a shot. If you are concerned about showing skin or catching a cold, why not layer a cropped sweater over a tailored oxford shirt, like the model in the middle photo below?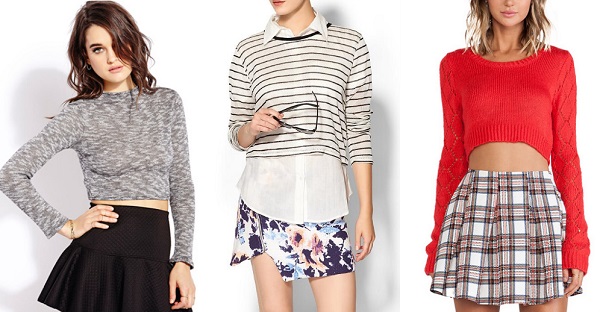 Product Information: 1. Forever 21, 2. Piperlime, 3. Revolve Clothing
What do you think of cropped sweaters?
Is this look a violation of what sweaters should be, or is this look super-stylish? Do you think this trend works better with a shirt underneath or with an exposed midriff? Where would you wear a cropped sweater? Leave a comment below!