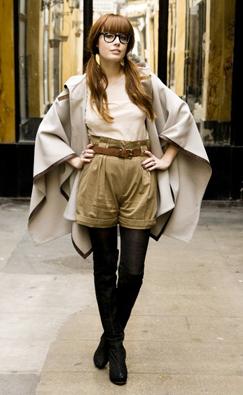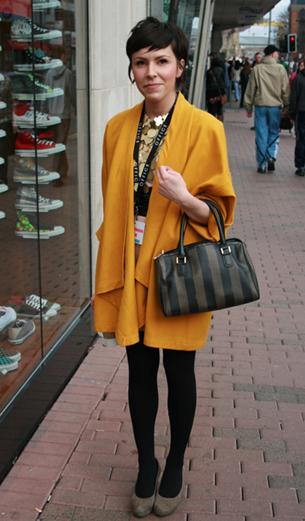 As you all know, summer is coming to a close and fall weather is rapidly approaching. And the change of seasons means exciting wardrobe changes: boots, jackets, sweaters, and leggings will come out of hiding and resume their places in our everyday clothing rotation. So for today's article, I chose to focus on a rather non-traditional fall piece that will soon be seen everywhere: the cape.
Capes are predicted to be one of fall 2010's hottest trends. They showed up on many of the Fall 2010 runways in every style imaginable: While some barely covered shoulders, other capes were long and cozy. They are easy to layer over everything you own – throw a wool one on over your outfit for a brisk morning walk to class or rock a cute crochet poncho for a weekend shopping trip with the girls.
Due to its versatility, this cover-up can easily make the transition from fall to winter. Not sure? Here are two ways to bundle up with a cape this fall!
As a cover-up on a cool fall day…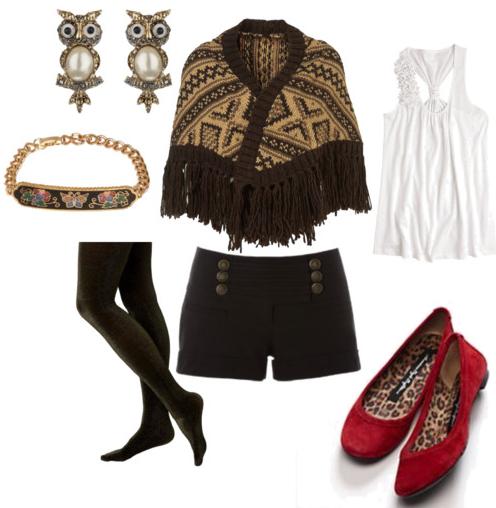 Product Information: Tank – Delias, Cape – Topshop, Shorts – Jane Norman, Tights – Modcloth, Shoes – American Eagle, Earrings – Dorothy Perkins, Bracelet – Modcloth
For a chilly day of running errands…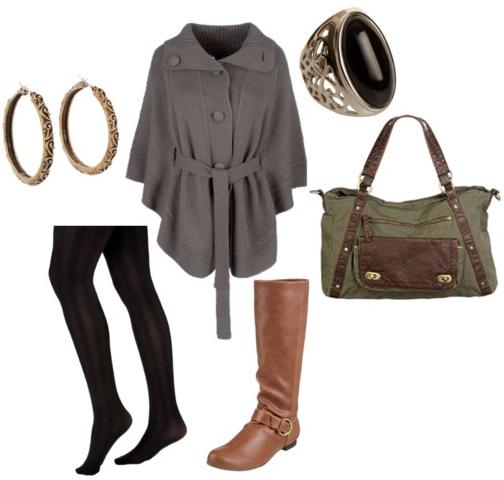 Product Information: Cape Coat – Oli, Tights – Modcloth, Boots – Endless, Bag – Forever21, Ring – Boohoo, Earrings – Zappos
Tell us – would you wear a cape?
What are your thoughts on capes? How would you wear them? Leave a comment below and let us know your thoughts on this upcoming fall trend!