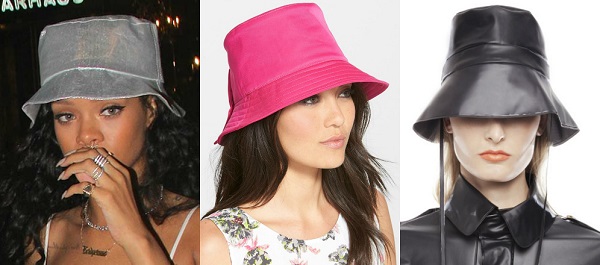 Photo Credit: Rihanna via ELLE, Nordstrom, Cools
If you've got '90s nostalgia, this latest trend may be right up your alley. The bucket hat is having a legit resurgence in the fashion world right now. During our childhood years, this hat topped off our summertime ensembles, and now it's back and ready to be seen in a fashionable light.
Even Rihanna has been seen sporting bucket hats as of late, so we can't help but wonder how huge it'll be when temperatures start to warm up. If you don't think this look has any potential to fit into your so-chic wardrobe, try to scout out patterned styles or faux leather ones.
Our favorite wallet-friendly styles…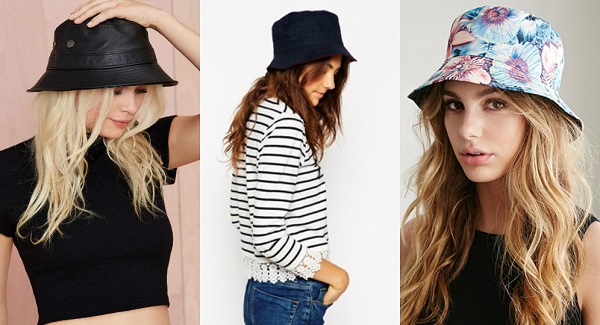 Product Information: Nasty Gal, ASOS, Forever 21
Would you wear a bucket hat?
Now that it's back in action, are you ready to snatch up one of your own? What do you think about the resurgence of this style? How would you wear a bucket hat? Comment below and share your thoughts!