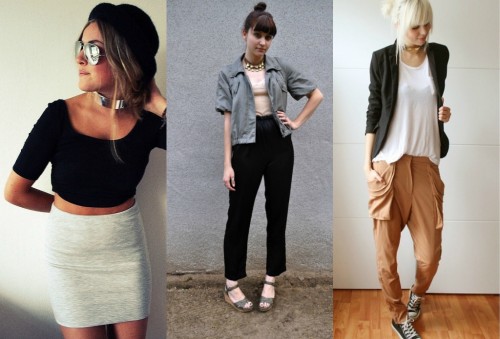 The choker trend is back – and it is bolder than ever. Statement necklaces have been popular for endless seasons now, but bold, solid metal chokers are a new trend for this season.
Seen all over the fall 2011 runways, these chunky jewelry pieces are sophisticated, glamorous and edgy. I can't help but wonder, though, whether they're really wearable.
While these chokers look fierce on the runway, can they translate into the college girl's wardrobe? Personally, I think sartorially adventurous types can definitely pull off these bold pieces – the street style snaps above serve as solid proof. However, those with less daring senses of style will likely find this trend difficult to wear.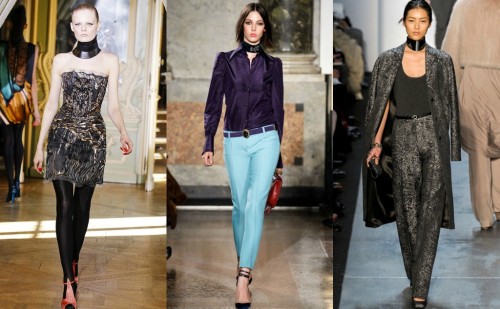 Bold chokers at Fall 2011 RTW runway shows: Emanuel Ungaro, Emilio Pucci, Michael Kors
Now that you've heard about the trend, let's discuss it!
Leave a comment below and let me know what you think about this bold fall trend. Are you on board with these statement chokers or will you pass? How would you wear a chunky metal choker? Which look above is your favorite?