This post may contain affiliate links, which means we may receive a commission if you purchase through our links. Please
read our full disclosure here
.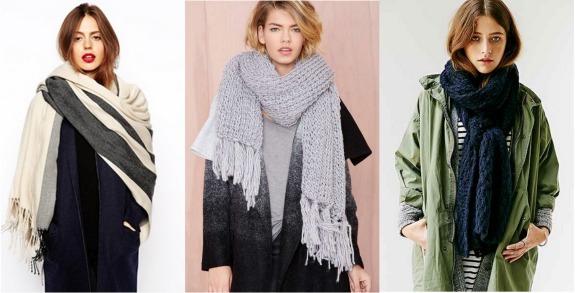 Photos Courtesy of: 1. ASOS, 2. Nasty Gal, 3. Urban Outfitters
First things first, Happy New Year everyone! The beginning of a new year means a fresh start, whether it be in healthy eating, taking up a new hobby, or expanding one's sense of style. In some parts of the world, the new year unfortunately starts off cold. (Let's not forget last year's Polar Vortex, shall we?)
However, this year we are more prepared, which means we can be more fashionable in the way we present our many layers. That being said, it's time to try out a new trend that's quickly gaining popularity: oversized scarves. Scroll down to see how to style cozy, oversized scarves for winter:
Statement Look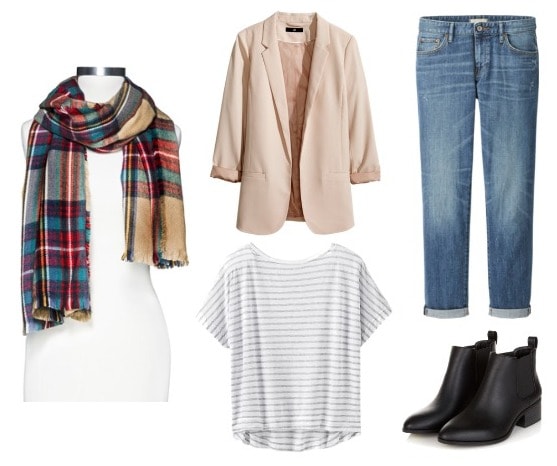 Product Information: Scarf – Target, Blazer – H&M, Shirt – Athleta, Pants – Uniqlo, Shoes – New Look
Scarves are an essential part of your winter wardrobe (duh). So switch up this staple accessory by exaggerating it! One outfit idea is to wear an oversized scarf with a blazer, boyfriend jeans, and booties. This oversized plaid scarf will transform a basic look into a statement look.
Warm Explorer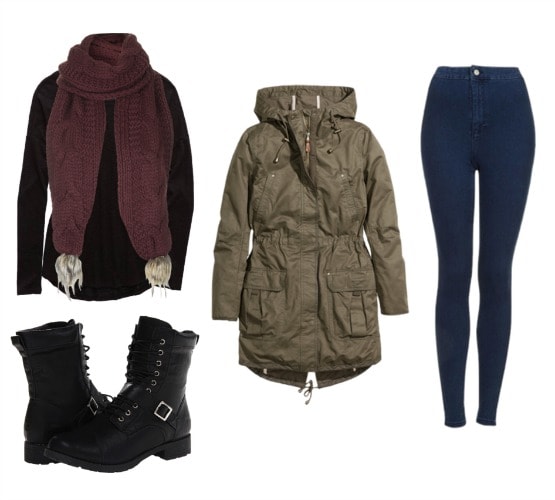 Product Information: Scarf – Topshop, Shirt – Aerie, Parka – H&M, Pants – Nordstrom, Boots – Zappos
Or become a warm explorer as you trek across campus in an oversized cable knit scarf, a parka, a comfy long-sleeved top, jeans, and combat boots. Other students will be jealous of that cozy blanket draped around your neck to keep warm. Speaking of, embrace your inner Lenny Kravitz and take after his extreme style approach to the blanket scarf. You'll look ultra-chic and fend off the cold.
Functionality
Late for class? No problem! One of the cool things about an oversized scarf is that you can throw one on and still make a statement. Whatever the style may be, an oversized scarf can complete any winter outfit. This trend is as functional as it is fashionable, and will keep you warm AND stylish. Use the outfit sets above for inspiration because it's time to bundle up!
Let me know your thoughts!
Do you love this new trend? How would you rock this statement piece? Leave a comment below and tell us how you would style an oversized scarf.