This post may contain affiliate links, which means we may receive a commission if you purchase through our links. Please
read our full disclosure here
.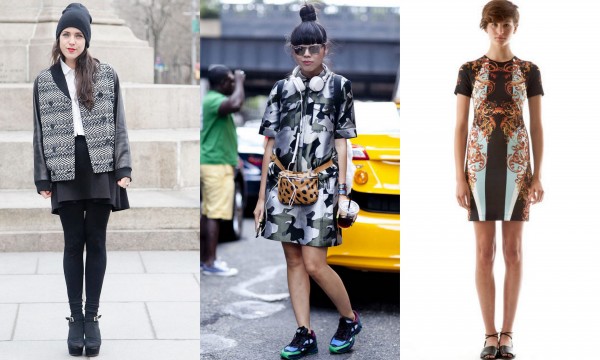 Photos Courtesy of ELLE: 1, 2, 3
Welcome to CF's latest series, Trend Watch. From high fashion to street style, we're covering all the latest trends, then showing you affordable ways to rock each look. This column is all about making super-trendy pieces work for the average college girl, so if you have a trend you would like to see featured here, leave a comment and let us know!
Inspired by the fabric of surfers' wetsuits, neoprene has been a fabric in the spotlight this summer. One thing is for sure: it's here to stay for at least another season.
For this Trend Watch post, I was inspired by the thick fabric and looked at ways to make the trend campus-appropriate, while also making the most of its texture. When styling neoprene, there are two ways to go. It should either fit like a glove or have a slightly architectural feel to it. This way, you can make the most of this unique fabric without it looking awkward.
Below are three ways you can wear neoprene to class this semester. Scroll down to see all of the looks:
A Hint Of Neoprene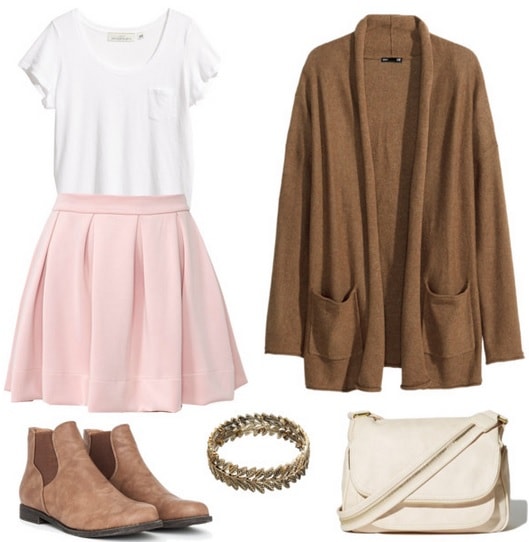 T-Shirt, Skirt, Cardigan, Shoes, Bracelet, Bag
For this outfit, I chose a pastel-colored neoprene skater skirt and paired it with a simple white t-shirt. However, since fall is just around the corner, I incorporated warm brown tones to make the look even cozier and more comfortable.
Light brown Chelsea boots will keep your feet warm, while this thick knit cardigan is perfect for a chilly autumn day. Accessorize with a golden leaf bracelet and a light-colored bag to match the skirt and top combo. The nice thing about neoprene skirts is that they have more volume than other alternatives, and the rigid shape will give you the perfect hourglass silhouette.
Where The Birds Are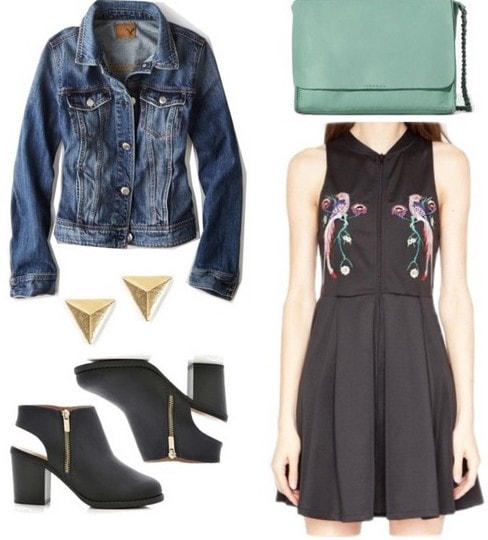 Denim Jacket, Earrings, Shoes, Bag, Dress
This neoprene bird embroidered little black dress is absolutely adorable. It has a tight fit without looking like it is clinging on to your body. Dress down this LBD for classes by layering up with a classic denim jacket and adding a pair of slightly edgy cut-out ankle boots. To finish off the outfit, I went for a crossbody bag that is a similar color as the embroidery on the dress, and accessorized with gold triangle studs.
Floral Neoprene
I wanted this final outfit to be a girly take on neoprene, so I looked for playful patterns and found this gorgeous top. Pair the floral neoprene top with a white skort and light brown laser-cut sandals. This look is so fun, and perfect for those last few weeks of summer. For the finishing touch, accessorize with a cute colorblocked backpack. That way you can easily carry your belongings while still staying chic!
Your Thoughts?
Which of these three outfits is your favorite? Did you try neoprene clothing items already? Let us know in the comments below!